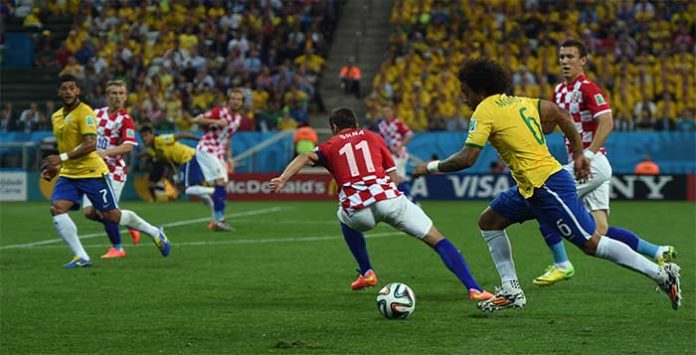 Console and PC owners will have been pleased to learn recently that the FIFA 15 Ultimate Team has undergone a number of updates and bug fixes.
Available on Windows and Windows Phone, the updates include updated player rosters, in line with the closure of the transfer window back in January for the bigger leagues in Europe. Users will also be able to enjoy stability improvements for the app's connection to EA's servers.
Perhaps the most exciting addition to the game however is the introduction of a whole new set of players. It has now been announced that new Major League Soccer expansion clubs will be available on the game, including Orlando City SC and New York City FC, a feature which is expected to come to the mobile version of FIFA 15 very soon.
Representatives at FIFA were excited to announce the even bigger choice of players. In an updated app description, FIFA has now announced: "FIFA 15 Ultimate Team features more than 10,000 players from more than 500 licensed teams, plus more than 30 real leagues and stadiums. Build a dream squad of footballers and put them to the test, from the English Premier League and La Liga to the German Bundesliga and beyond."
The updates will come as welcome news to Windows users, particularly those who are playing the mobile version on Android. Many online gaming competitors are beginning to crop up recently which could tempt FIFA 15 players away from a previously bug-laden game – at Mr Smith Casino, the exciting Football Star online slot has been growing in popularity in recent years, particularly on mobile, and with added incentives in the form of welcome bonuses available to new players, it is no wonder that FIFA fans could be tempted.
It's not the first time that FIFA has had to correct bugs either – back in September 2014, shortly after the game's release, it was revealed that a number of gaffes had managed to leak into the final game. Among them, some of them were even the source of amusement for many players. For example, a glitch in the newly-released XBox version made players charge aimlessly towards the ball, no matter where it was on the pitch, with players describing game play as "chasing the ball like a mindless three-year-old."
Thankfully for FIFA 15, a patch was soon released, and the newest set of updates will ensure that the game receives glowing reviews until the release of its successor next September.