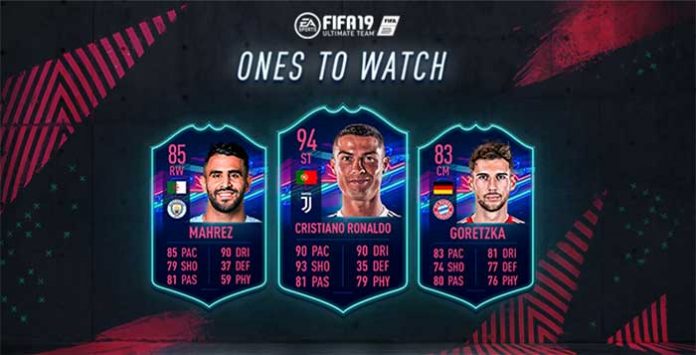 FIFA 19 is out and the player ratings are in. Naturally, there are those that seem to tally with real life and there are some that don't quite match reality. Of course, that's all part of the game and, moreover, what makes it fun for us as fans and players. In the spirit of sorting through the stats to help you improve your chances of success in career mode, we've cast a critical eye over some of the top-rated players. However, instead of relying on our own opinions, we've decided to use the betting industry as a base.
Use the Odds to Guide Your Picks
With the UK gambling industry alone worth almost £14 billion, sports betting has become a national pastime for many. When Saturday rolls around, activity across the leading online betting sites often peaks. With the industry booming, operators are now forced to compete for space in what's becoming an increasingly crowded marketspace. For punters, that means a plethora of offers.
For the betting sites, the increased popularity of football betting means there's no room for error. In practice, this means the odds and stats provided need to be both accurate and attractive. As aspiring FIFA 19 hotshots, we can use this to our advantage. By comparing the data available at the top betting sites with EA's player ratings, we can spot discrepancies and unearth some hidden gems. To show you what we mean, here's how two FIFA 19 stars stack up.
Finding the Best FIFA 19 Players
Eden Hazard
According to EA, Hazard is a "well-rounded player whose abilities make him dangerous in any attacking role." For skill moves, the Belgian has a 4/5 rating and his shooting score is 82/100. In an average Chelsea match, the odds seem to support Hazard's attack-heavy rating. Looking at an October 31 match against Derby, the winger was the favourite to score first at 11/4. Based on this, we can say Hazard is worth a punt if you need a forward-thinking player. However, he may not be as "well-rounded" as his EA description suggests.
Lionel Messi
For many, he's the best footballer in the world and the stats back it up. In FIFA 19, his dribbling is 96, while passing and shooting are 88 and 91, respectively. Scrolling through the betting odds, Messi is always top of the bill whenever he's in action. In further support of that, Barcelona are often odds on to score three or more goals. For instance, in a recent match against Cultural Leonesa, you'd have had to bet on 4+ goals to see the odds drift beyond the even-money mark. What this suggests is that Messi is not only good for goals himself but creating them, too. Therefore, if you need to inject some creativity into your team, he's the perfect signing.
Now, we're not saying you need to do this type of comparison for every FIFA 19 player. However, if you want to find a bargain or confirm that a top player is as strong as their stats suggest, it's a great way to support your convictions.