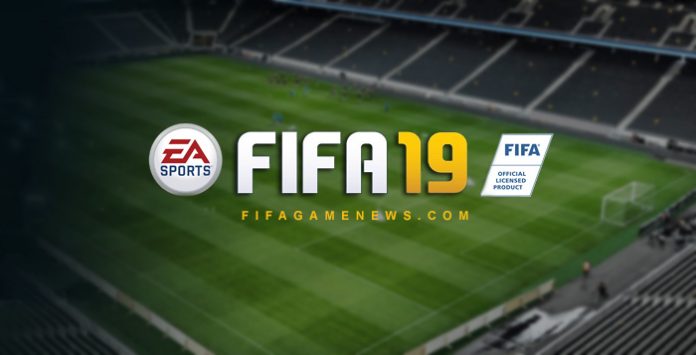 We're approaching the second quarter of 2018, which means we'll be hearing about the yearly releases of sports video games soon. It should go without saying that FIFA is going to be one of those games. It should also go without saying that the fans already have a lot of questions when it comes to FIFA 19. Here are some of the answers.
Who's On The Cover
Do note, however, that these answers are not yet set in stone, as a lot of changes can still happen in the months before a game's release, but it's better to have a bit of knowledge than none at all. Also, if you're not satisfied with the answers here, you should wait for the unveiling of FIFA 19at this year's E3, which takes place in June. Speaking of which, you'll also have to wait for this year's E3 if you want to know which FIFA star will be on the cover.
The New Numbers
As for who's going to be the highest ranked player this year, no name has been officially decided yet. Last year, it was Cristiano Ronaldo. However, he didn't perform nearly as well this season as he did last year, so it wouldn't be a surprise if he is no longer FIFA 19's poster boy. The one speculated to take his place is Lionel Messi – and Ronaldo would probably only be one point behind him.
There's also the same uncertainty surrounding the game's strongest player. Last year, it was Adebayo Akinfenwa, who had a massive score of 98 – but not really because he's really not the strongest player in FIFA – nobody is, the number's just an approximation. Besides, Roman Torres, the Seattle Sounders' defender, took the title from the "Beast" of the Wycombe Wanderers after a sneaky update which coincided with Panama qualifying for this year's World Cup.
These changes to player ratings and other attributes will not only apply to FIFA's brightest stars, but to every star. Thus, if you have a certain player in mind and want to know how well (or poorly) they'll be faring in FIFA 19, you should check out the FIFA 18 Ratings Refresh. That should give you a bit of a preview on the changes top layer stats. Or, better yet, just pay attention or be updated with the current or previous FIFA season in real life.
A Few Changes
Now for what is arguably the second most important part of the FIFA franchise, after being able to play as FIFA stars and team managers: the gameplay. Will it make a big leap, like in the most recent FIFAs, or will it stay the same? The most likely possibility is that EA will retain basically the same gameplay it had in FIFA 18. After all, don't fix something if it ain't broke, and the current gameplay definitely isn't. Sure, it needs a few tweaks, but a complete overhaul would be pointless as it would only alienate long-time players, as well as those that got into the franchise a few instalments ago.
Last, but definitely not least, since this is EA we're talking about, is there still going to be a loot box-like system in the game that yields random items, thus forcing players to buy loot boxes over and over, either via FIFA Coins or real-life cash? Given the recent loot box controversy with EA's Star Wars Battlefront II, there are already talks that it's going to be unlikely. Hopefully, EA finds a fairer way to give players items.
Now that you got a bit of info about FIFA 19, you're now better prepared for its upcoming release. It's still going to be a bit of a wait though, so instead of passing the time and being content with what you know about the game now, be on your toes and keep yourself updated.