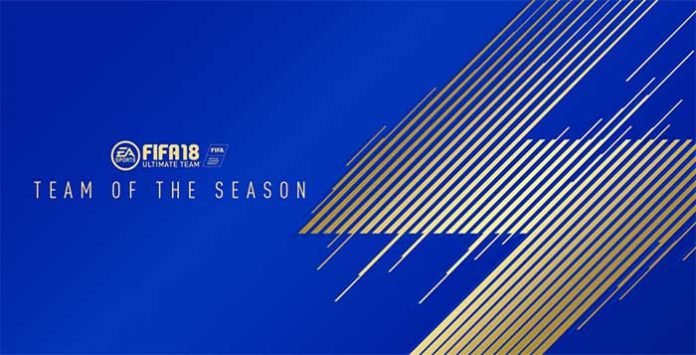 Are you expecting the Eredivisie Team of the Season? What about the blue version of that Liga NOS player? Forget it, this won't happen. This year, Electronic Arts will include all these lower leagues on the Rest of the World TOTS.
If you are an experienced FIFA player, you already know how important it is the Team of the Season. During five to six weeks, EA releases some of the best players cards. It is true that TOTY cards look better, but it is also true that you are limited to only eleven cards. During the TOTS, EA usually releases around 16 squads, each one with 23 players. It gives you a lot of chances to improve your team. However, because of the World Cup that will be played in Russia next month, they needed to make the TOTS shorter. Everyone was expecting to see the usual squads but EA had other plans. Let's see how they did it.
The Community Team of the Season, also known as Most Consistent but never In Form, is still the first TOTS but this time, instead of three, only one squad was released. For the first time ever, it was decided via fan vote. It was based on a shortlist of 100 players who performed consistently well throughout the season but did not receive a performance based in-form as of April 15. The 23 winners were revealed on April 27th, the same day that the best English Football League players of the season were announced. This squad features the most in form players from Championship, League 1 and League 2.
The most waited squad, the one from the Premier League, will be revealed one week later during a special event called TOTS Watch that you can watch here. This is an important moment since most of the players are from the United Kingdom.
Every Friday of May, there is a new squad. First, it is the one from the top English football division. Then, it's time to know the LaLiga choices. It's easy to guess that Ronaldo, Messi and Suárez will be there. After this one, Bundesliga fans will be rewarded with its own squad. Who follows Ligue 1 and Serie A leagues will not have the same luck since they will have to share a squad, something that already happened two years ago. If you feel lucky, you may try Casino Bonus MrBet or see the casumo casino review. The last squad will be released on June 1, when players will be already playing the World Cup free expansion. It features the best players of the others TOTS, chosen by the FIFA Dev Team.
As you see, we haven't talked about the lower leagues. Liga NOS (Portugal), Jupiler Pro League (Belgium), Eredivisie (Netherlands), Super Lig (Turkey), Bancomer MX (Mexico), Primera División (Argentina), Jameel League (Saudi Arabia) and Russian League they all had their own TOTS on FUT 17 but this time the 50 most in form players from these leagues will be released in the Rest of the World TOTS. Ten player items will be revealed and released into FUT each week, and they can only be obtained by completing that week's special Objective and Squad Building Challenge. Next year, these squads may be getting their own TOTS again.