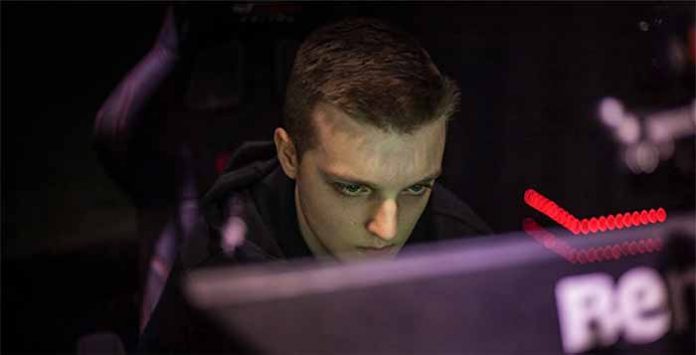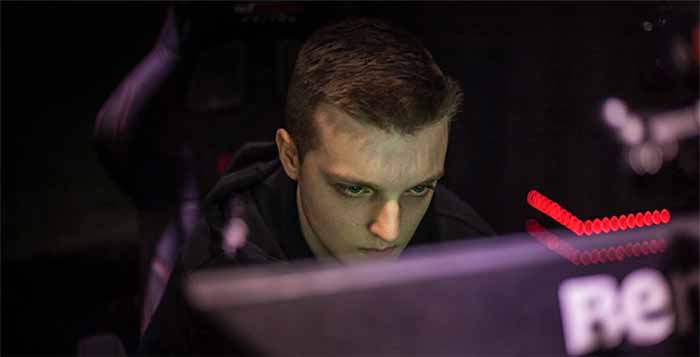 With the FIFA 17 Ultimate Team Championship having concluded in May in such spectacular fashion, it's a wonder why FIFA hasn't become bigger on the eSports scene. The final in Berlin was thrilling, and EA Sports' FIFA is the most popular football game in the world – so why can't it take off in the ever-expanding eSports world? After taking a look at what made the FIFA 17 Ultimate Team Championship Final so memorable, we'll explore why FIFA isn't a bigger name in eSports, and what can be done to bring the game to the forefront of the industry.
FIFA 17 Ultimate Team Championship in Berlin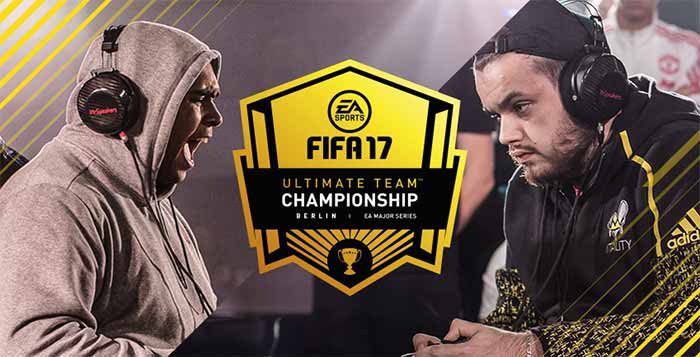 The aforementioned Berlin final saw Corentin 'Vitality_Rockyy' Chevrey take on Shain 'Shellzz' Springette over two legs. 'Vitality_Rockyy' is a member of eSports club Team Vitality, and hails from France, whereas the English 'Shellzz' wasn't representing a pro team, but both players favour Cristiano Ronaldo on FIFA 17 – who will be the cover star of FIFA 18. It was a close final, with 'Vitality_Rockyy' taking the first game 2-1. In the second game, the unsigned 'Shellzz' proved that he deserved to be on such a lofty stage, going 3-1 up on the Frenchman. But, then the Team Vitality star made a grand comeback to take the win. Scoring with his Pele player inside the box in the final minutes, 'Vitality_Rockyy' sealed the comeback at 3-3 and a 5-4 win on aggregate.
While 'Vitality_Rockyy' walked away victorious, 'Shellzz's' run to the grand final was a Cinderella story that all enjoyed following, and there's no doubt that he'll use this experience to push for more finals in the future. EA Sports have also stated that 'Shellzz' is likely set to join the pro ranks soon, given his performances in the FIFA 17 Ultimate Team Championship as a teenager this year. Given the potential excitement for fans from finals such as this, as well as the game's immense fanbase, one should wonder why FIFA isn't a major eSport yet.
Why FIFA Can't Break the eSports Scene
Source: Marco Verch (CC BY 2.0)
Despite football being a team sport, FIFA is very much a game for individuals – for the most part – with one person being in control a unit of players. A person controls 11 players but only one at a time, meaning that the artificial intelligence of the game is running the other 90.9 percent of the team at any one time. With the majority of top eSports, each person mans one character on a team of manned characters, such as with League of Legends teams. When it comes to FIFA, computer error/influence has more influence than human error/influence, overall.
What this individuality has resulted in for the more popular eSports franchises is players developing real skills for the games and adopting certain roles – as a player would for a traditional sports team. With each player having total control of what they do, the games have become sports that are not only enjoyable to play, but also to watch and bet. Gambling and sports have long gone hand-in-hand as, for many, it adds to the experience of the sport, and eSports is no different. For example, as of 26th June, punters could find odds of 7/4 with Betway eSports on Berzerk defeating Bpro in the Stream me Gauntlet for CS:GO. Due to the AI having very little, if any, say in the outcome of each match, players rule the game. Thus, the sport can be unpredictable and exciting for fans.
Other issues that have been brought up on the FIFA Reddit include the fact that the game isn't a single purchase; there's a new version each year. Alongside this, there's also too much luck involved when it comes to gameplay and player acquisition. Also, the players in the game update throughout the year, such as the Team of the Year players, requiring constant hours or payments to get the very best players. In other popular eSports, the majority of characters and weapons are available immediately, and while they all differ, none are immensely better than others, they simply possess different strengths. Unless FIFA pushes their eSport into individual game play, such as with the Pro Clubs game mode rather than the Ultimate Team game mode, and the computer's influence gets taken out, it won't be able to take off as a recognised and major eSport. It needs more individual skills to be involved to make it more appealing to bookmakers, fans, and even gamers.