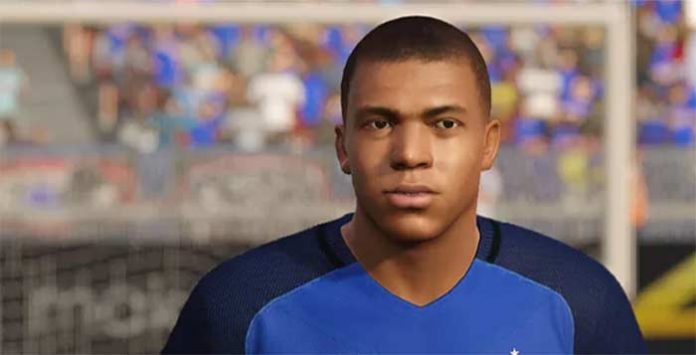 Who is the world's best rising soccer talent?
No doubt, this is the question on the mind of every football scout. Where will the next Messi come from? Who will be the next Ronaldo? It's really a gamble, just like playing UK slots or any other form of the game controlled only by fate and luck.
For most of us, it's just a matter of our favourite young player; who we think will become the next superstar according to FIFA 18, but playing game is nothing similar to playing free spins to win real money, it puts a lot of pressure on the body.
Interestingly, there are some amazing wonder kids around who have already started breaking through. These guys have shown a lot of promises with their incredible performances and achievements and have always been brought joy to many soccer fans.
Kylian Mbappe
Age: 18
Position: ST
Overall: 83
Potential: 94
At 18, Mbappe already looks unstoppable. He's got it all-speed, brilliance, skills, and a remarkable finish.
He has a great touch on goal and has even been compared to Cristiano Ronaldo.
This summer Monaco striker is joined PSG for record deal.
Gianluigi Donnarumma
Age: 18
Position: GK
Overall: 82
Potential: 94
Donnarumma broke into the first team of the national side, having played for the U21 for five months.
Known for his sharpness and confidence, the tall solid goalie has never failed to impress when on duty for his club. No wonder, he's referred to as the next Buffon.
Ousmane Dembele
Age: 20
Position: RM
Overall: 83
Potential: 90
Barely up to two years playing professional football, Dembele has already made a name at the international level. Dortmund accepted Barca's big-money offer for their attacking gem Dembele, who already played few games and getting injured.
Theo Hernandez
Age: 19
Position: LB
Overall: 75
Potential: 85
Theo has been described as one of the best players in the current line-up of Atletico Madrid side. Having featured for his country's U20 side, the left back has attracted several big clubs.
Interestingly, he comes from a that has football as their heritage.
Justin Kluivert
Age: 18
Position: RW
Overall: 73
Potential: 86
Justin is set to replicate his father's achievement with Ajax at 18, as the club prepares for the Europa league final against Manchester united.
He is fast, confident and very difficult to stop. Although currently used as an impact sub at the moment, Kluivert has never failed to deliver when called.
Marcus Rashford
Age: 19
Position: ST
Overall: 79
Potential: 88
The mere fact this young lad has scored in his first game under four different managers is a confirmation of his raw talent.
Renato Sanches
Age: 20
Position: CM
Overall: 76
Potential: 86
As Bayern Coach, Pep Guardiola described the young midfielder as one the best players in the Europe.
Although currently used as an impact sub, Sanches has been amazing on the field. This has earned him various achievements, especially the Young Player of the tournament honors in last year's Euro 2016 competition.