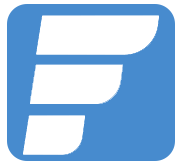 TERMS AND CONDITIONS OF USE
The Terms and Conditions of Use of this website are reproduced below. You should read them carefully. The use of this website means understanding and acceptance of the Terms and Conditions.
Privacy Policy
Any personal information that we collect and store, strictly follows the FIFA Game News
Privacy Policy
.
Data Transmission
If you do not clearly express a different intention, any content or non-personal data that you send to this website will be treated as non-confidential and non-proprietary. The FIFA Game News website may freely use these data, for any purpose, and without this meaning financial compensation to the author. You should always ensure that you are the author of that content, that the content is not defamatory and that the use by the FIFA Game News does not violate any rights of third parties, or applicable law.
Information Accuracy
Despite efforts to ensure the accuracy and completeness of the information published on this website, FIFA Game News takes no responsibility if it is not accurate or complete.
Intellectual Property Rights
All copyright and other intellectual property rights relating to texts, logos and other content that are usually available on this website are property of FIFA Game News. The
total or partial reproduction of this material is forbidden
, unless the author permits. In those cases, it should always be made ​​mention of the source and posted a link to
www.fifagamenews.com
.
Links to Other Sites
Providing links to other websites outside the FIFA Game News, does not imply any responsibility for the contents, accuracy and functionality of these sites.
Responsibility
FIFA Game News has no responsibility for the maintenance, corrections, updates or deletes of contents and services that are available on this website. All contents of this website are subject to change without notice. FIFA Game News does not assume any responsibility for loss or damages caused by viruses that may infect your equipment. If you choose to make downloads of contents from this site, do it at your own risk.
Disclaimer
FIFA Game News reserves the right at any time and without notice restrict, suspend or cancel the full or partial access to the website and to any feature incorporated on this page.
Forbidden Activities
All activities which may be considered illegal under the law are strictly forbidden. All acts constituting a breach of privacy or defamation, sending files that contain viruses, the transmission of unauthorized content or qualified as unlawful are also forbidden.
Legal Updates
FIFA Game News reserves the right to change the Terms and Conditions of Use and the
Privacy Policy
.