EA Sports will release this April the new game '2014 FIFA World Cup Brazil'. Find more about it here.
2014 FIFA World Cup Brazil on Stores this April
2014 FIFA World Cup Brazil will be a entire new game and not a DLC as many people thought. The game hits store shelves in North America on April 15 for both Xbox 360 and PlayStation 3. It will not be released for the next-gen consoles XBox One and Playstation 4.
Experience all the Fun, Excitement, and Drama of Football's Greatest Event. Multiple improvements and innovations to the award-winning gameplay of FIFA 14, plus 100 new animations, make EA Sports™ 2014 FIFA World Cup Brazi the most accessible, fun, and exciting FIFA title on Xbox 360 and PlayStation 3.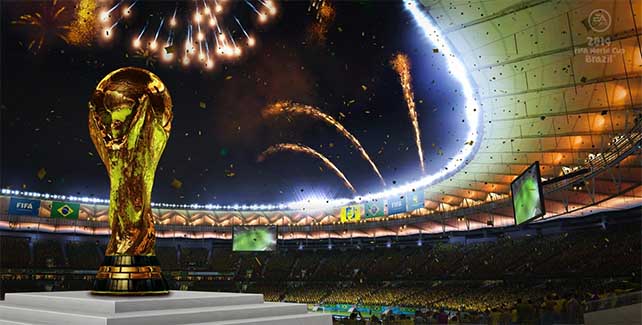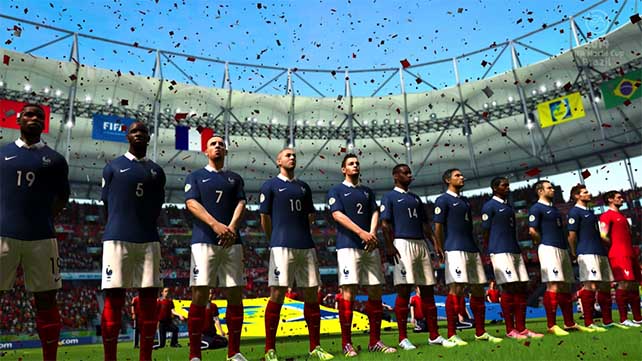 2014 FIFA World Cup Brazil Features
World Class Control
all-new control system which includes additional dribbles and flicks. New passing animations, including both ground and outside of the foot curling passes, will open the door to more attacking options.
Set Piece Tactics
Use the D-pad to command your teammates and strike fear from set pieces and corners.
New Penalty Kicks
New save animations and shot tuning puts players in control of their nation's fate. Keepers can throw off kick-takers by performing different animations including wobbly-knees, matador, and shoot-it-there points.
Over-the-Back Headers
Now defenders can leap over attacking players to clear the ball to safety.
adidas® Ball Physics
EA Sports and adidas® partner to deliver the most realistic ball physics system on Xbox 360 and PlayStation 3.
adidas® micoach Training
Complete adidas micoach training sessions to boost in-game attributes for individual players on your team. Choose from six different attribute boosts and 18 different drills to improve your players' performance during the tournament.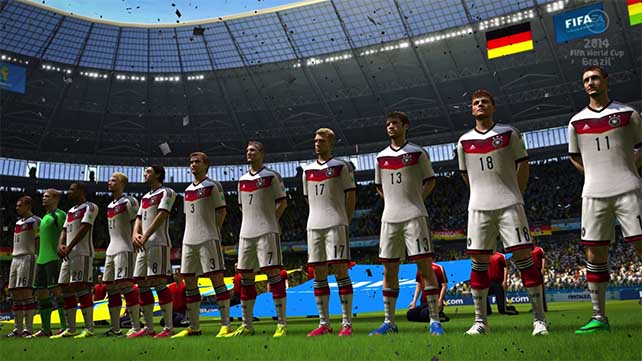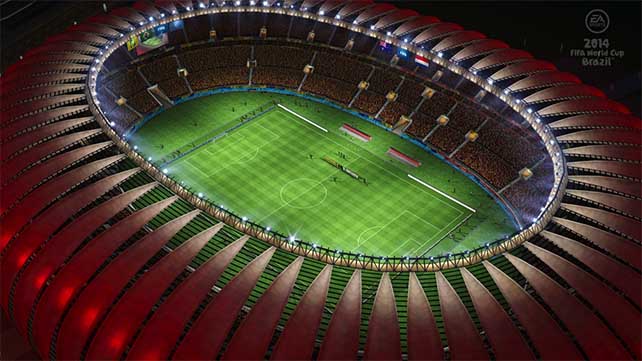 2014 FIFA World Cup Brazil Game Modes
Road to the FIFA World Cup
The most immersive tournament mode in FIFA history. Choose from any of the 203 National Teams sanctioned by FIFA and play with up to 32 players locally through the qualifying rounds, and proceed on to the group stage of the 2014 FIFA World Cup Brazil
Road to Rio de Janeiro
Compete online with any of the 203 National Teams and progress across a map of Brazil's 12 host cities. Win the final and hoist the FIFA World Cup Trophy at Estadio do Maracana in Rio.
Captain your Country
The popular FIFA game mode returns. Work your way through the squad list and lead your country through qualifying and to FIFA World Cup glory.
Story of Qualifying
Over 60 real scenarios taken directly from 2014 FIFA World Cup qualifying. Relieve, recreate and/or change the outcome of some the best matches.
Additional Modes include 2014 FIFA World Cup, Kick Off, Skill Games, Online Friendlies, EA Sports Football Club.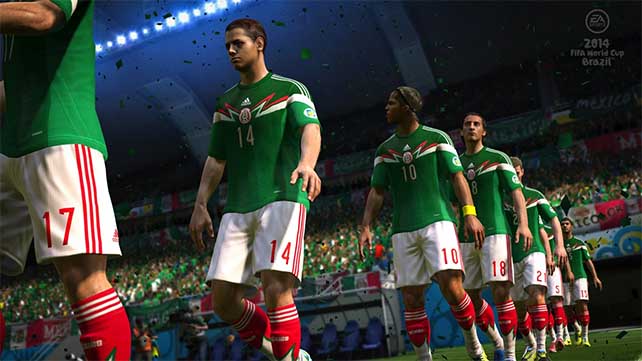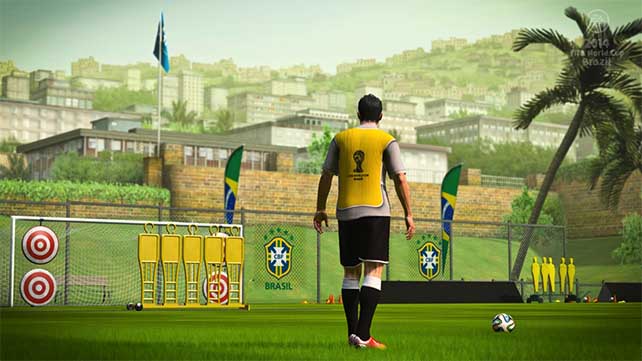 2014 FIFA World Cup Brazil Presentation
Patriotic Presentation
Banners, flags and even see fans cheer from home with all new crowd rendering that brings the World Cup atmosphere alive.
A Sports Talk Radio
Dynamic tournament updates from a number of ESPN talents, delivering over 50 hours' worth of recorded audio that adapt to your own FIFA World Cup Experience
203 nations, 7,469 players, 19 officially licensed managers, 21 stadiums, including all 12 authentic stadiums in Brazil, and over 15 hours of added in-game commentary.