We have selected for you the best Internet resources about the most important football competition of the planet. Here it is your 2014 FIFA World Cup Guide
World Cup Calendar
Which matches will be played today ? Check here the official World Cup calendar.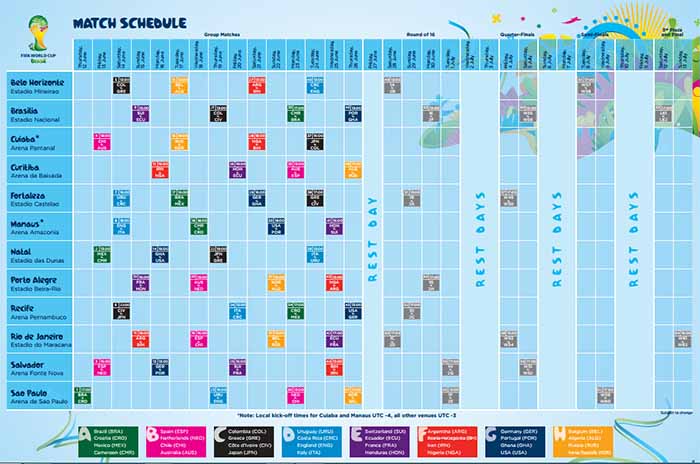 The Teams
There are 32 national teams in the 2014 FIFA World Cup. Check them all here.
TV Schedule
Where you can watch the matches ? Depends of where you live: UK, US or Rest of the World.
Results
Who won the game today ? Check here the complete list of World Cup results.
Goals
Did you miss that great goal ? No worry. Here it is.
World Cup News
What is happening in 2014 FIFA World Cup ? Check here.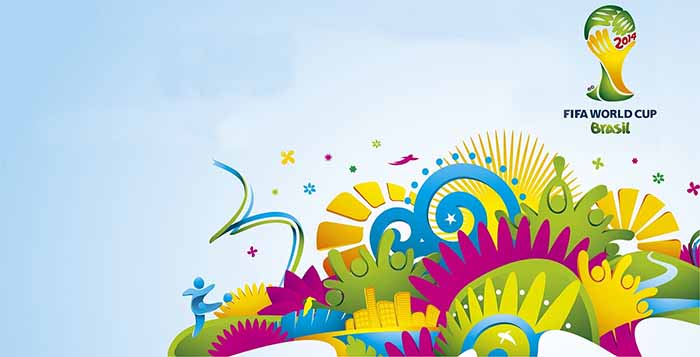 iMOTM (International man of the Match)
Which player got a green card ? The FUT WC iMOTM list is here.
Best Photos
Are you looking for a good World Cup photo ? Here they are.
Best World Cup Ads