The Berlin FIFA 17 Championship Series will kick off on May 19. After fantastic events in Paris, Sydney, Miami, Vancouver and Madrid, it is the time of all decisions for the world's top FIFA competitors.
Berlin FIFA 17 Ultimate Team Championship Preview
Over six millions players competed in the FIFA 17 FUT Champions Weekend League last fall for a chance to secure one of the 192 qualification berths for the Season 1 and 2 Regional Finals. After six events in Paris, Sydney, Miami, Vancouver and Madrid, six Regional Champions have been crowned and $600,000 USD have been awarded in cash prizes.
And now, it all comes down to this. Only thirty-two players remain in the competition as they vie to be crowned the best FIFA player in the world and win a piece of the US$400,000 cash prize at the Berlin FIFA 17 Ultimate Team Championship on May 19 and 20, 2017.
The field for this coming weekend's Berlin FIFA 17 Ultimate Team Championship Final was completed in Madrid on 6 May, when the last of the six FUT Champions regional finals took place. Over the course of Saturday and Sunday, the top 32 gamers from Seasons 1 and 2 will fight it out for eight seats at the FIFA Interactive World Cup 2017 Grand Final in London.
Players are split into two divisions of 16 players each: Xbox One and Playstation 4. Each division comprises four groups of four, with the top two in each section advancing to the knockout phase. The division champions will then meet in the Grand Final, played over two legs
It goes without saying that much will be expected of the regional champions. Season 1 saw England's "Hashtag Tass" outclass the rest in Paris, while Saudi Arabia's "xX ThE RoYaL Xx" beat a former world champion in the Sydney final, and "Rafifa 13" of Brazil triumphed in Miami. Starring in Season 2, meanwhile, were "Msdossary7", who confirmed Saudi Arabia's strength in depth, US veteran "xGUASTELLAx", who drew on all his charisma and experience, and "Prinsipe", who took everyone by surprise in Madrid with his solid defending and scintillating attacking play. Also worth keeping an eye on are 2015 FIWC winner "MrD0ne" of Saudi Arabia, and a clutch of players with solid experience on the global scene, such as German duo "BenediktSaltzer" and "NRaseck", Colombia's "Janoz CFI" and "Maniika" of France. But as you will already know if you have been following the regional finals, FUT Champions is a competition that throws up plenty of surprises, with every opponent proving dangerous.
Coming from all corners of the world, the final roster of competitors includes household names from the FIFA competitive scene, including Spencer "UNILAD Gorilla" Ealing and Benedikt "BenediktSaltzer" Saltzer. There are also players who surprised and delighted the community with their performances in the Regional Final, including Rafael "Rafifa13" Leite Fortes and Khalid "xX ThE RoYaL Xx" Aloufi.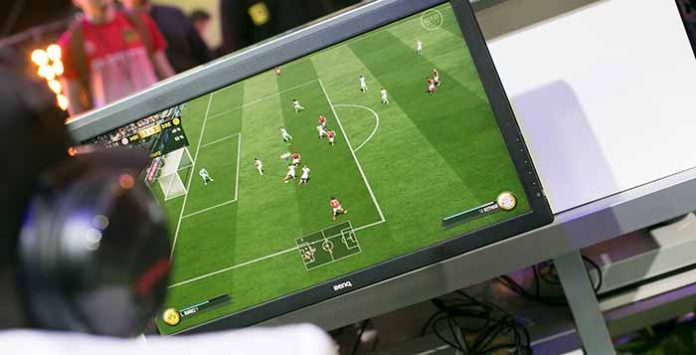 Five Matches to Watch
The top 32 FIFA competitors in the world gathered to know their opposition as the group draw for the FIFA 17 Ultimate Team Championship was completed in Berlin ahead of the tournament that will crown the best FUT player in the world on May 19 and 20.
The groups are now set up and we are in for a FIFA treat as they are some absolute must-see matches that you cannot miss:
1. PSG DAXEE VS PSG RAFIFA13 (12:15 PM CET / 6:15 AM EST)
A duel between two Paris Saint-Germain players, fan-favourite Rafael Salles "PSG Rafifa13" Leite Fortes is looking to build on his Season 1 Americas Regional Championship. He will start the tournament and his quest to FIFA glory battling his teammate and Season 2 Europe Xbox One runner-up Lucas "PSG DaXee" Cuillerier. You have to make sure to tune in for this one.
2. PSG RAFIFA13 VS MSDOSSARY7 (1:35 PM CET / 7:35 AM EST)
This match-up will feature two competitors that dominated their respective Regional Finals all the way to lift the trophy. Rafael Salles "PSG Rafifa13" Leite Fortes will go toe-to-toe with Season 2 Rest of the World Regional Champion Aldossary "MSdossary7" Mossad, who once again will arrive to the tournament just hours before the start.
3. S04_CIHAN VS MRD0NE (PS4) (1:30 PM CET / 7:30 AM EST)
Two PlayStation 4 divisional champions will square off as Season 1 European Divisional Champion and Schalke 04 player Cihan "S04_Cihan" Yasarlar faces Saudi Arabian competitor and Season 1 Rest of the World Divisional Champ Abdulaziz "MrD0ne" Alshehri in a clash of similar attacking playing styles. Make sure to keep an eye on this one.
4. SALZ0R VS TIMOX (PS4) (2:25 PM CET / 8:25 AM EST)
Another encounter between teammates, VfL Wolfsburg players and German countrymen Timo "TimoX" Siep and Benedikt "Salz0r" Saltzer will face each other to kick off hostilities on Group D in the PlayStation Division. Will a seasoned veteran like Salz0r be able to prevail against the youngster TimoX?
5. GORILLA UNILAD VS THE ROYAL (XBOX ONE) (3:50 PM CET / 9:50 AM EST)
One of the tournament favourites and Season 2 European Divisional Champion, Spencer "Gorilla Unilad" Ealing will face Season 1 Rest of the World Regional Champion Khalid "xX ThE RoYaL Xx" Aloufi. This match-up promises to be one of the best of the tournament so you cannot miss it.