The e-sports industry has grown at an impressive rate in recent years. Not only are more people participating in these events, but millions more people are watching them for entertainment too.
Since 2016 the viewership figures have increased by around 12% each year. In 2019 e-sports tournaments reached 245 million viewers globally and by 2020 this figure had risen further to 272 million viewers.
By 2023, it has been predicted that there will be over 350 million casual viewers of e-sports tournaments around the world. Many viewers are from parts of Europe, China and the United States.
On the popular streaming site Twitch, over 889 billion minutes of e-sports has been watched over the last year. This growing trend has encouraged more event organisers to plan large scale e-sports tournaments for the near future.
The e-sports and competitive gaming industry in the US is changing. In recent years, competitive gaming has rapidly grown in popularity.
This has also helped contribute to the success of e-sports games and events. Many fans of these games enjoy betting on e-sports tournaments. E-sports enthusiasts can wager on a number of different outcomes in these games, including game totals, map spreads and winners.
Now that there is so much interest in the industry, these events are often sponsored by big name brands. As a result, talented players have been known to win millions of pounds from tournament prize pools.
Popular e-sports Tournaments
Here are just a few of the biggest and most watched e-sports tournaments from around the world:
Counter Strike: Global Offensive
Counter Strike: Global Offensive is probably one of the best known tournaments due to its size and its impressive prize pools. This game pits teams of terrorists and counter terrorists against one another, giving them objectives such as rescuing hostages, planting bombs or stopping them from being planted. The game has grown in popularity over the years and now has around 11 million players per month.
The first CS: GO Major Championship took place in 2013 in Sweden and has a prize pool of $250,000 US dollars. More recent tournaments have advertised prize pools exceeding $2 million dollars.
Astalis is by far the most successful team in the competition, they are a Danish organisation with 4 titles to their name in this competition.
Dota 2
Dota is another popular game in the world of e-sports tournaments, with the International world championships being run by the developer Value every year since 2011. 18 teams from around the world take part in the games, with 12 coming from the Dota Pro Circuit and an additional six from regional qualifying playoff games.
Dota 2 is a multiplayer online battle arena game where teams must occupy and defend their own separate base on the map. The prize pool for the international championships has grown from $1.6 million in 2011 to over $34 million in the most recent competition.
The professional e-sports team OG won $1 million US dollars at the major championship in 2015, they are also the only team to have won the title more than once so far having won the 2018 and 2019 international championships.
League of Legends
There are a number of League and Legends tournaments that take place around the world, but the most widely watched is the League of Legends World Championship which is hosted by Riot Games on a yearly basis.
League of Legends is another multiplayer online battle arena game. In this game, two teams must occupy and defend their half of the map, players collect experience points and must procure items that will help them to defend themselves.
Winners of these competitions get to take home the coveted Summoner's Cup trophy. The prize pool for this event is also rather large, with the total exceeding $9 million last year and $8 million in the most recent championship.
Fifa E-world Cup
It isn't only MOBA games that make great e-sports tournaments, the football game FIFA is featured in the annual FIFA eWorld Cup hosted by EA Sports. In the open qualifier, millions of FIFA players are able to compete in the initial stages of the competition.
These tournaments have been going since 2004 but have really grown in popularity and awareness over the last few years as the industry has grown. In 2013, more than 2.5 million players signed up to participate.
Since 2015, Xbox One and PlayStation 4 players have been able to compete against one another. The current champion is German PS4 player Mohammed Harkous, who is the first player in five years to win on that console.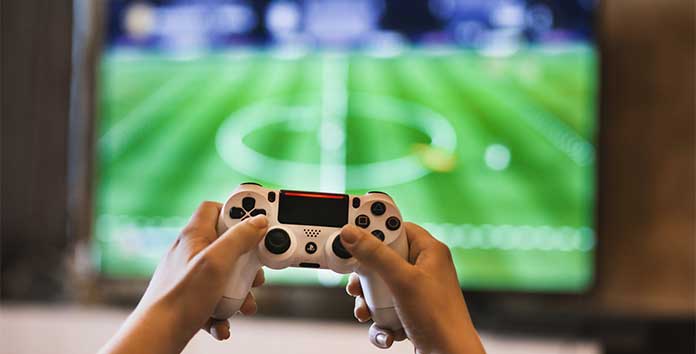 The prize fund for this tournament is perhaps not as high as other e-sports competitions, however in 2018 the champion received $250,000 and was given the chance to meet his idols at the Best FIFA Awards that year.
With many people showing interest in both playing and watching e-sports tournaments, it is likely we will see this industry continuing to flourish. We can also expect to see more global e-sports tournaments being organized in future, with even bigger prize pools.