Once news broke that Konami was ending its partnership with the UEFA Champions League, most started to speculate about whether the competition would be making the switch to EA Sports' FIFA instead. While the news of Champions League appearing in FIFA 19 has not yet been publicly confirmed, it sure sounds as though that will be the case.
The FIFA franchise has made some strides toward becoming a massive eSport, but there is still some ways to go. Some clubs, such as Manchester City and West Ham, have already formed their own eSports teams.
Evert ten Napel, a commentator on the Dutch Eredivisie for Fox Sports, lends his voice to some editions of the FIFA game. During an appearance on television, the commentator seemed to let the news slip.
He said, "For about six or seven days a year, I record updated lines in the studio in Utrecht with Youri Mulder. In 2019 the game will get even better, because they've added the UEFA Champions League and the UEFA Europa League."
If that isn't confirmation that Champions and Europa League are coming to FIFA, I don't know what is.
Ten Napel went on to say, "I'm almost finished with the 2019 version, which will then go to the test centre, some very good players will check everything and after that, it will go to the stores in October and then all those weirdos will be standing in line again at midnight."
For years, FIFA has had European competition without the name and branding of the actual UEFA Champions and Europa Leagues. Instead, Champions League is called "Champions Cup" and Europa League is dubbed "Euro League."
Most are expecting official confirmation of the competitions' appearance in FIFA 19 next month as a part of E3 in Los Angeles.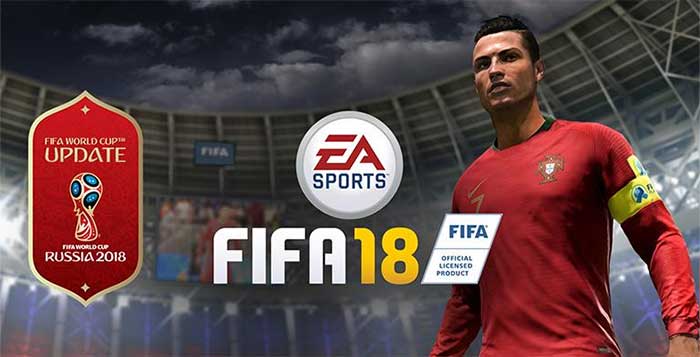 EA Sports also recently revealed licensing for this summer's upcoming World Cup in Russia. The FIFA World Cup expansion will bring all 32 teams participating in the tourney, as well as 12 new stadiums along with match balls and the official World Cup trophy to FIFA 18.
There is also a new variety of FIFA Ultimate Team cards, including legendary players and other new items. The new content will be available for download free of charge on May 29.