The novel coronavirus (COVID-19) is impacting communities around the world, including the gaming industry. As a result, a few EA SPORTS FIFA 20 Global Series events were cancelled or postponed.

UPDATE MARCH 13, 2020
This is an unprecedented time. With so many changes happening around the world to limit the spread of the coronavirus pandemic, we are now announcing that we're suspending all live events for EA's competitive gaming series, including the Apex Legends™ Global Series, EA SPORTS™ FIFA 20 Global Series, FIFA Online 4 Live Events and Madden NFL 20 Championship Series. This includes EA-operated events as well as third-party events run under license from EA. Additionally, this includes all competitive gaming content except for broadcasts that can be individually produced remotely. Online events, where participants and staff are remote and separated will continue. This suspension of events and broadcasts will start today, March 13th, and will be in effect until the global coronavirus situation improves.
Our priority is protecting our competitors, our employees, our partner's employees and our communities. As we continue to monitor the situation around the coronavirus and receive updated guidance from health officials around the world, we will use this time to determine next steps for moving forward with all of EA's Competitive Gaming live events and online broadcasts.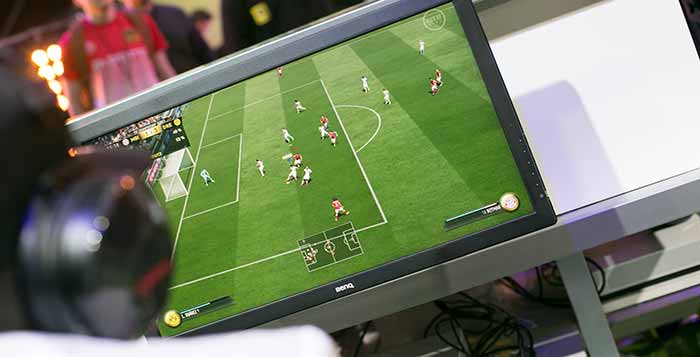 Coronavirus and FIFA 20 Competitive Events
EA has provided updates about how Coronavirus has impacted EA SPORTS FIFA 20 Global Series events:
Cancelled
FUT Champions Cup Stage V | Bucharest | April 3 – 5
PlayStation Licensed Qualifying Event | May 2 – 3
Postponed
CONMEBOL eLibertadores Online & Live Event
Still Happening
EA SPORTS FIFA 20 Global Series eChampions League Online Qualifiers | March 14 – 15
According to Electronic Arts, they "don't have any new dates to share at this point in time. (…) These decisions haven't come easy, but given the large, global nature of these events, we believe that making these changes are in the best interest of protecting the health of the community, including competitors, attendees and staff. As we continue to monitor the situation around the Coronavirus and receive guidance from the Centers for Disease Control and Prevention (CDC) and World Health Organization (WHO), we'll continue to evaluate and provide more updates as it relates to all of EA's Competitive Gaming events."
It's important to keep in mind that these events are being cancelled or postponed due to the current situation with the novel coronavirus (COVID-19) and its impact, not just on the gaming industry but the entire world. For ticketed events, fans who purchased tickets to attend an event will receive a refund in the next 4-6 weeks.
When asked if competitors will be reimbursed for air travel/hotel expenses resulting from these cancellations and postponements, EA said that "These decisions were made in the best interest of protecting the health of the community, including competitors, attendees, and staff. As soon as that decision was made, we wanted to make that info public immediately. We will now put our focus towards the financial implications on our community and we'll update you how we plan to address as soon as we can."