FC Bayern agrees a partnership with EA Sports for FIFA 17 becoming the official video game partner.
FC Bayern agrees a partnership with EA Sports for FIFA 17
FC Bayern Munich, one of the biggest and most valuable clubs in world football, and EA Sports™, a global leader in digital interactive entertainment, today announced a comprehensive global partnership that will include cross-marketing and content collaboration initiatives that will bring a greater level of authenticity to FC Bayern Munich in EA Sports FIFA 17.
With millions of registered players around the world, and almost half of those players in America becoming more interested in pro football as a result, this collaboration will provide a valuable channel for FC Bayern to connect with EA Sports FIFA's vast audience of passionate players, engaging new and existing fans in immersive, authentic ways.
For EA Sports, partnering with FC Bayern Munich will connect FIFA 17 to the club's more than 400 million supporters worldwide, and further accelerate the creation of compelling, immersive experiences for its players – from facial scans that will bring some of Bayern's world-class players to life such as Thomas Mueller, Kingsley Coman, and Manuel Neuer, to producing the detailed sights, sounds and experiences of being in the Allianz Arena during a thrilling home game.
Additionally, the comprehensive content collaboration will provide players and fans with unique and compelling offerings such as EA Sports gaming pods with FIFA 17 located throughout the Allianz Arena, fan and player content hosted on EA and FC Bayern digital platforms, and in-game experiences such as tournaments and other events.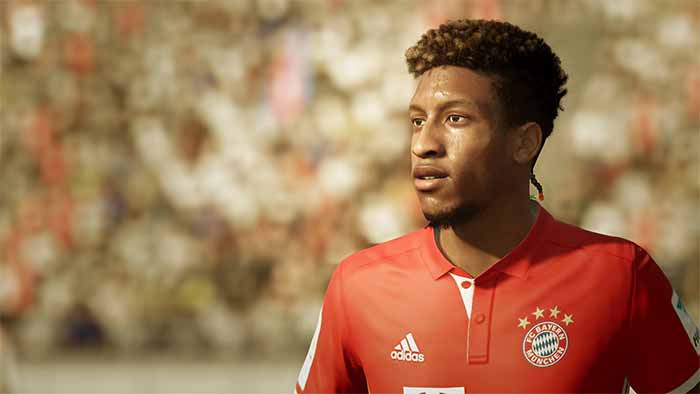 The partnership was officially revealed at August 1st at a special event in New York City, attended by FC Bayern Munich board members and players, EA Sports executives and various celebrity and influence guests. Attendees got a chance to be among the first in the world to get their hands-on with FIFA 17, and were entertained by a special FIFA 17 match between FC Bayern Munich and celebrity guests.
Karl-Heinz Rummenigge, FC Bayern Munich CEO commented: "We realize gaming is a powerful tool for reaching millions of engaged fans around the world. We also know the size of the gaming community continues to rise. Therefore our partnership with EA Sports is a very important step for our future. Two leading global brands partnering ultimately brings tremendous value to our fans in Germany, the U.S., and worldwide."
"For many players in the U.S., EA Sports FIFA is their first introduction to FC Bayern Munich and football in general. With this partnership we are not only helping to enhance the gaming experience for our fans, but adding to the growth of the sport for a whole new generation in this country," commented Rudolf Vidal, Managing Director, FC Bayern Munich U.S.
Jamie McKinlay, Vice President of Marketing, EA Sports added, "Creating the most immersive, authentic experiences for our players is our goal, which is why a partnership like this one, with one of the top clubs in the world, is important for us. With access to FC Bayern players and the Allianz Arena, we're able to bring players closer to the game and the club – as well as plan exclusive opportunities for our players to connect with the team beyond the game."