It was revealed the FIFA 14 cover for the main market of EA Sports: the United Kingdom. Gareth Bale joins to Messi on the FIFA 14 cover for UK, Ireland and Middle East.
FIFA 14 Cover for UK with Gareth Bale
Popular football stars will join Lionel Messi on FIFA 14 cover. UK, France, Spain and Italy will have special covers with those players but there will be more. By now, it is also confirmed special coverstars on North America and Central & South America.
Mexican star Javier "Chicharito" Hernandez will be features on the North America FIFA 14 cover next to Messi. Chilean star Arturo Vidal will join Messi on the cover of Central & South America.
Today it was reveiled the most waited FIFA 14 cover: the UK edition. You can see it here: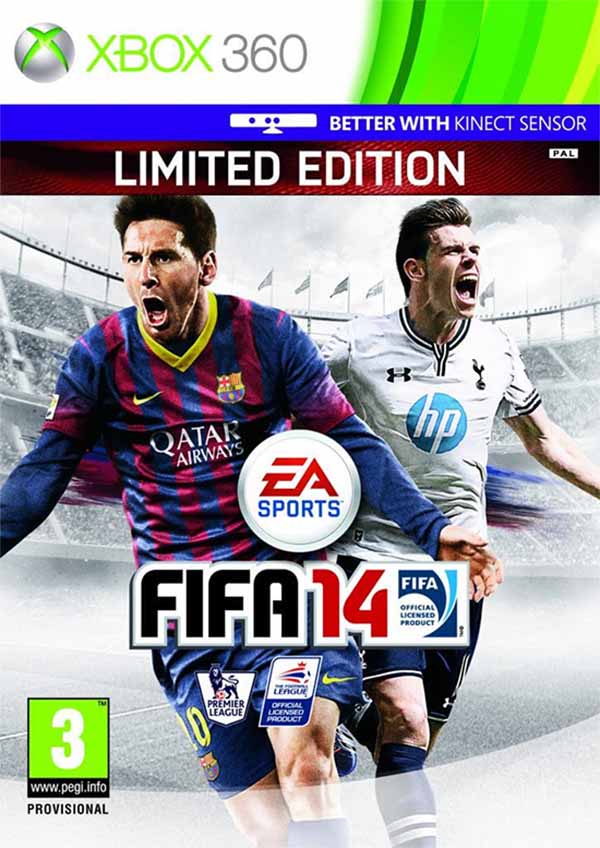 As expected Bale will join Barcelona and Argentina star Lionel Messi on the FIFA 14 cover. The two-time PFA Player of the Year is one of the Barclays Premier League's most accomplished talents and widely regarded as one of the best players in the world. Bale, who was awarded the Best Young Player of the Year for the 2012-13 season will also serve as an EA SPORTS Football ambassador.
Tottenham Hotspur superstar Gareth Bale will make his debut on the cover of FIFA 14 in the UK, Ireland and Middle East when the game launches this September. Landing the cover is a thrill for Bale, who has been a fan of the FIFA franchise for over a decade. He is very happy to be in FIFA 14 cover for UK and said that "The players on the front cover since I was a kid have obviously been legends of the game and it's a great honour for me and I'm very proud of it." On his Twitter account he also posted "#dreamcometrue @EASPORTSFIFA #FIFA14UKcover 🙂"