Do you know what FIFA 14 Ultimate Team Manager Tasks are ? If not, follow us to get an idea.
FIFA 14 Ultimate Team Manager Tasks
Learn more about FIFA 14 Ultimate Team by completing 13 specially-designed manager tasks, each meant to give you a better idea of the mode.
These tasks include:
Change Club Name
Apply Contract
Apply Fitness Item
Apply Chemistry Style Item
Change Active Badge
Change Active Kit
Change Active Ball
Change Active Stadium
Buy an Item from the Transfer Market (Buy Now)
List a Player on the Transfer Market
Play first Tournament Match
Play First Seasons Match
Play First TOTW Challenge Match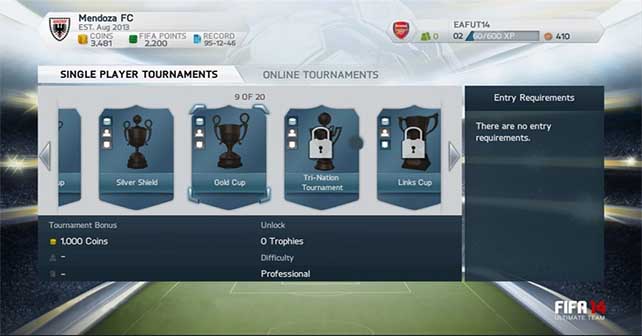 Tasks can be completed at your own leisure, in any order, within a very short time frame.
Upon completing all thirteen tasks, you will be rewarded with a special gift: a FUT 14 Gold Pack ! What are you waiting ? It's free !