FIFA 15 Cover has been revealed. Check out how the global cover looks like.
FIFA 15 Cover was revealed by EA Sports
EA Sports used the social networks, twitter and facebook channels, to unveil the global FIFA 15 cover. They usually do it in late June but this year they wait until the world Cup end to show how Lionel Messi will looks like in the FIFA 15 cover.
FIFA 15 hits store shelves on September 23 in North America, September 25 in Europe and September 26 in the UK. As usually, Argentina and Barcelona icon Leo Messi is the FIFA 15 cover star of the main version. However, there will be some special countries / regions editions and custom club covers with other local talents. The Golden Ball award winner will make his appearance in every FIFA 15 cover.
This is Messi's fourth appearance on a FIFA cover after featuring on FIFA Street, FIFA 13, and FIFA 14. In that time, Messi has set the record for most goals in a year (91) and marked a milestone as the only player to receive the FIFA Ballon d'Or four times. This past season, the 27 year old had 28 league goals for FC Barcelona and captained Argentina to the FIFA World Cup final. During the World Cup Messi won four Man of the Match awards, scored four times and won a polemic award for the best player of the tournament. Leo Messi was originally announced as an EA Sports Football Ambassador in November 2011, a partnership that has not only put him on the cover of multiple FIFA titles but also brought a new street football pitch to Barcelona thanks to the Messi foundation and EA Sports.
Let's check the global FIFA 15 cover for the five main platforms: PC, PS4, XBox One, PS3 and XBox One.
&nsbp;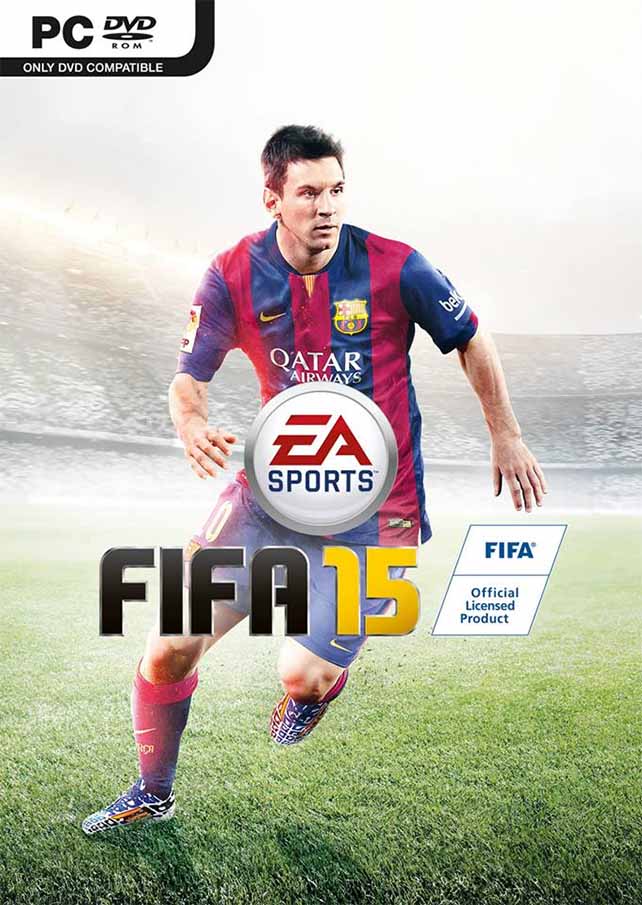 Global FIFA 15 Cover (PC)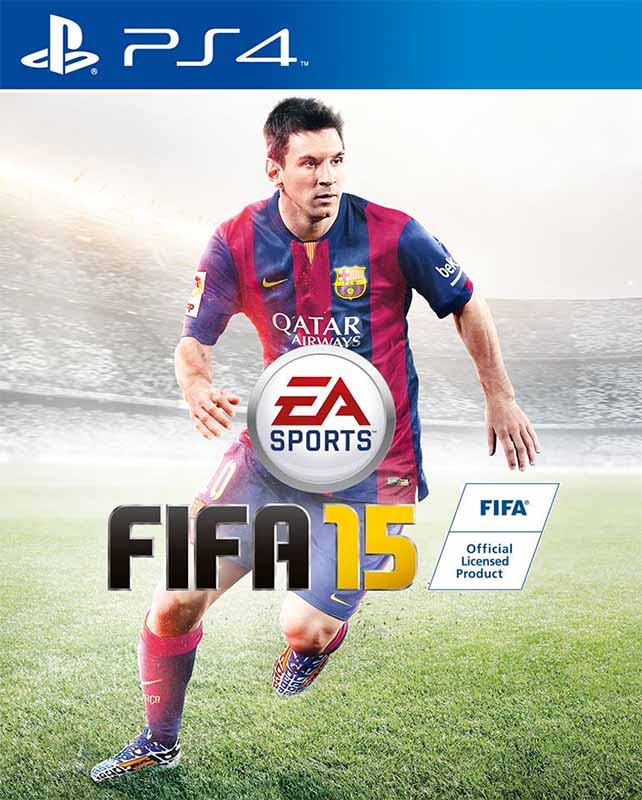 Global FIFA 15 Cover (Playstation 4)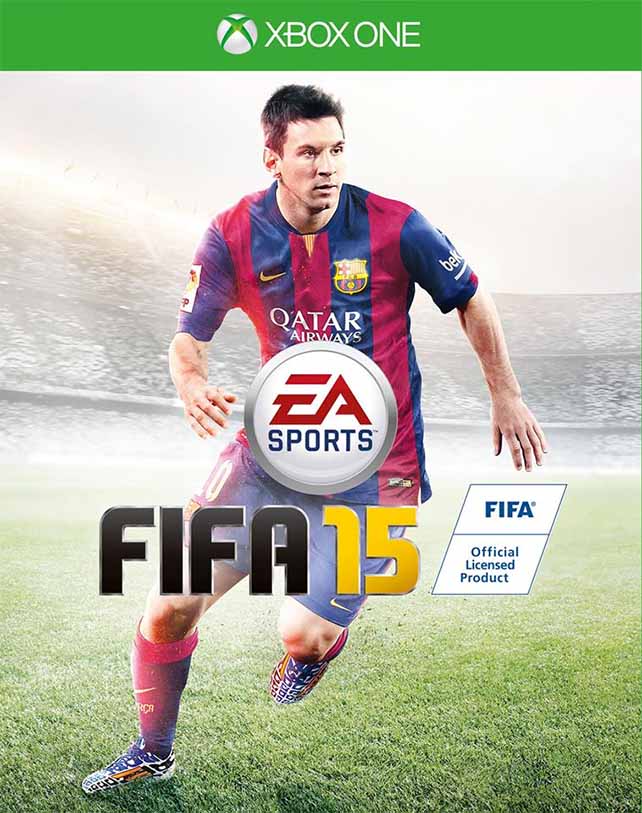 Global FIFA 15 Cover (XBox One)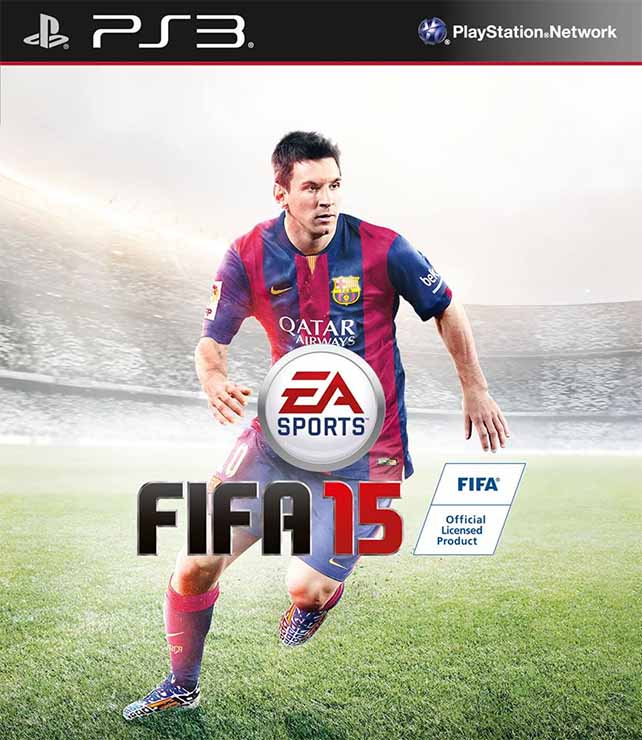 Global FIFA 15 Cover (Playstation 3)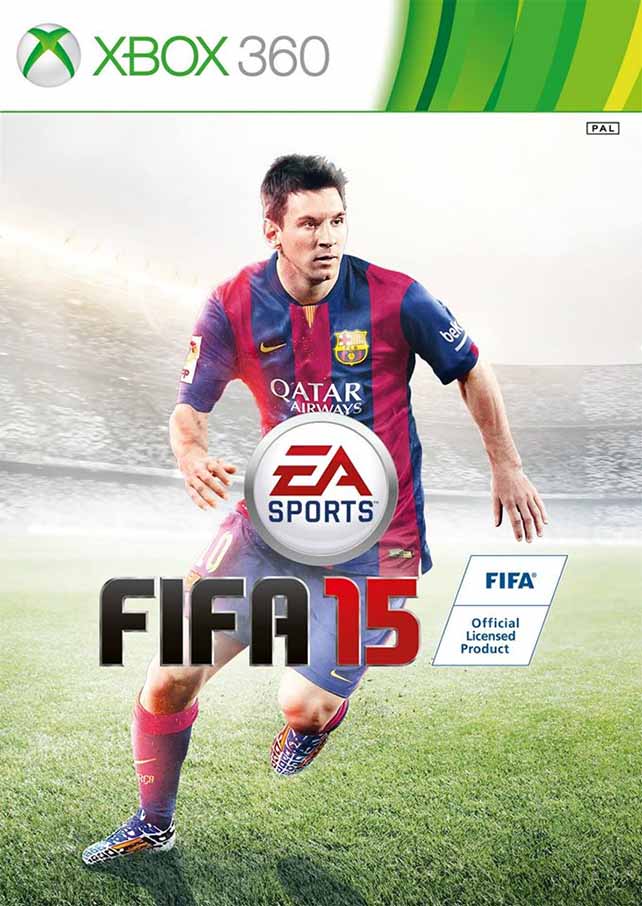 Global FIFA 15 Cover (Xbox 360)