Emotion and Intensity is one of the core pillars of FIFA 15.
For the first time ever, players have memories and will show emotion based on the context of the match. With over 600 new emotional reactions, players now respond to pivotal moments on the pitch – bad tackles, missed chances, epic goals – as they would in real life.
Match Day is dynamic and immersive. Improved commentary will highlight unique fan reactions, while chants and behaviours will be relevant to country or even your club. New bench reactions, side line character animations, 10-man goal celebrations, and more will keep you engaged in the story of the match.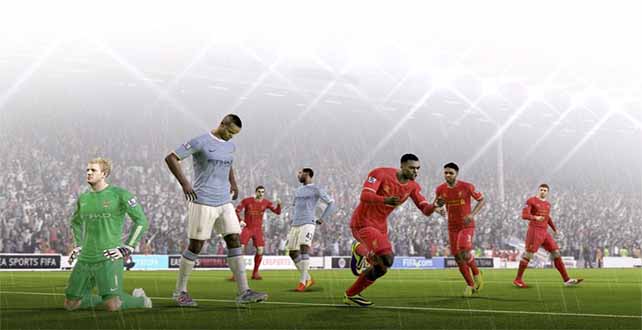 FIFA 15 – Emotional Intelligence
With over 600 new emotional reactions, players now respond to big moments on the pitch as they would in real life. Each player has an attitude or feeling towards every team mate and opponent on the pitch.
Bad tackles, missed chances and crucial goals – all 22 players on the pitch will react naturally based on what's been happening during the match.
Facial expressions and body language will let you experience the attitudes and emotion of your favourite players.
FIFA 15 – Dynamic Match Presentation
Match Day is dynamic and alive – you'll stay in the moment, immersed in the action on and around the pitch.
Custom behaviours mean unique crowds with cheers and chants based on their club or country. For example, Liverpool fans at Anfield will be noticeably different to Boca Juniors' support in La Bombonera.
Iconic stadiums look incredibly authentic and feel fully realised with recognisable fans and unique atmospheres.
The commentators will reflect on how the fans are reacting, like the Manchester City crowd doing the Poznan and club songs.
Ball boy animations, bench reactions and active LED boards will keep you in the game. Matches in FIFA 15… so good, you need all-new 10-man celebrations!
Source: EA Sports Website