For the first time ever, a EA Sports FIFA video game will includes Women's National Teams. This was the first FIFA 16 feature to be announced to the community.
Women's National Teams Added to FIFA 16
FIFA and official licensee Electronic Arts announced today that EA SPORTS™ FIFA 16 will feature 12 Women's national football teams for the first time in the game's history when it launches later this year.
The game which is due for North American release from 22 September 2015 onwards, will feature the women's national squads of Australia, Brazil, Canada, China, England, France, Germany, Italy, Mexico, Spain, Sweden, and the United States of America. The women's teams will represent their respective federations in several FIFA 16 game modes including Kick Off, an offline tournament, as well as Online Friendly Matches.
The development team responsible for FIFA 16 meticulously researched player movement and likeness to authentically recreate 12 top women's teams. Development was supported by a motion capture session at EA Canada with four top players from United States Women's Team: Sydney Leroux, Abby Wambach, Alex Morgan, and Megan Rapinoe. In capturing the players' gestures the FIFA 16 game will now feature new walks, runs, sprints and horizontal movements. Soccer Canada also visited EA to provide full-player references captured using 360 degree body scanning. A mobile head scanning unit travelled to a variety of tournaments and events around the world to capture player images and to ensure that the players in FIFA 16 look as realistic as possible.
"Bringing some of the best women's players and teams in the world to our franchise is a massive event for EA SPORTS, and we are equally excited about bringing millions of fans a new way to play," said David Rutter, VP and GM, EA SPORTS FIFA. "We're making sure fans get an authentic experience when playing with Women's National Teams thanks to our innovative player capture and reference tools, as well as the sophisticated game play platform which we will continue to innovate on in FIFA 16."
"I honestly can't believe all of the science and technology behind the game itself, let alone getting us into the motion capture suits and eventually into the game," said Abby Wambach, world record holder for international goals scored and Forward for the United States Women's National Team. "We're all excited to see ourselves in the game, but even more excited to see the reaction from all of the fans, including the fans of our team that maybe wouldn't be expecting something like this from EA SPORTS."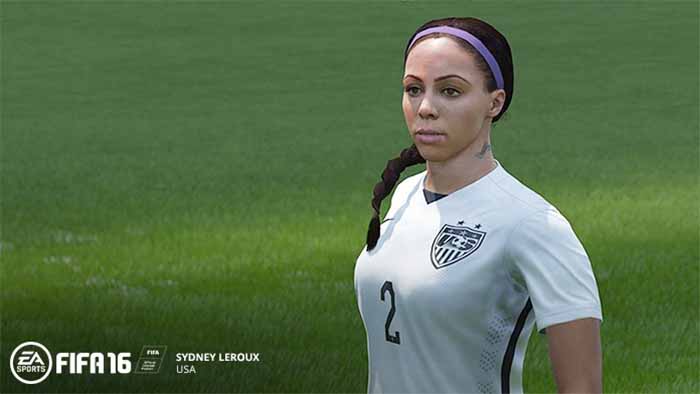 FIFA 16 will be released in September 2015 for PC, Xbox One, Xbox 360, PlayStation 4 & PlayStation 3.
Don't forget to watch the first FIFA 16 video in the top of this page. You will see the first women's animations in a FIFA franchise.
The addition of women to the game is a old request of the community. In countries like US, the football for women is very popular. However, it is only possible to play with national teams and in specific game modes.