FIFA 17 Career Mode first details were unveiled and we are here to explain them to you. Find out the new features, images and other details.
FIFA 17 Career Mode on PlayStation 4, Xbox One and PC adds depth to your experience with new features that give you even greater control over your club's season, the option to compete in the J-League, and your fully rendered manager avatar roaming the sideline.
FIFA 17 Career Mode Total Club Management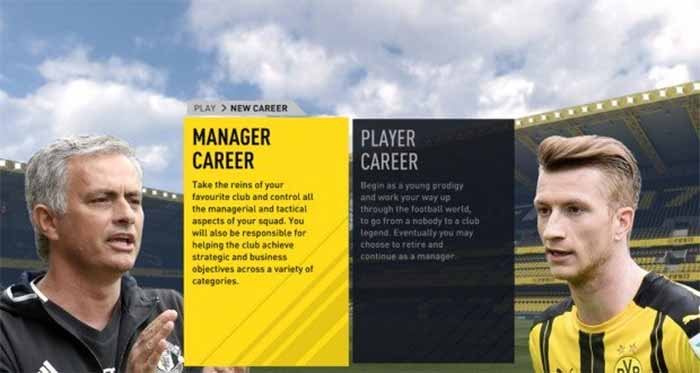 Total Club Management gives you new objectives to fulfill based upon your board's priorities. Each team now has a unique personality which dictates the goals you'll need to achieve in both the short and long term to succeed at your club.
Your board's expectations fall into five categories:
Domestic Success
Continental Success
Brand Exposure
Financial
Youth Development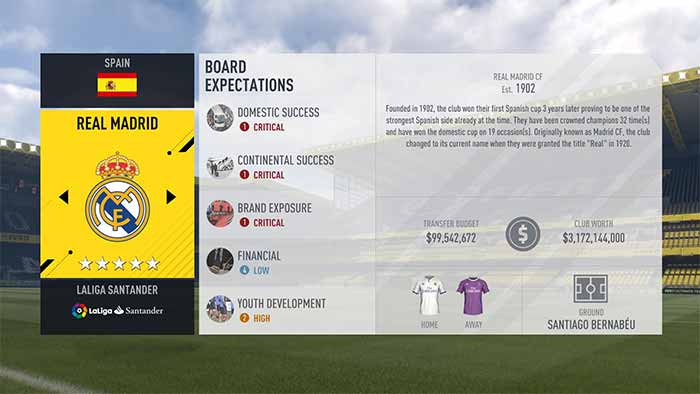 Each of these categories contains a mix of short and long term objectives designed to give managers deep challenges to focus on beyond the routine business of transfers and matches.
Promote youth players, return to the top division, expand your club's brand in Asia, sign world class players – these are just some examples of the objectives you can expect in FIFA 17 Career Mode.
You'll be able to see your progress on these objectives from a new menu within Career Mode. Achieve the goals to keep your managerial popularity rating on target.
Whether you're returning a fallen giant to their former glory, turning your team into a European powerhouse with the help of a world-class youth program, or keeping your club's finances in the black, Total Club Management keeps your career experience fresh and dynamic season by season.
FIFA 17 Career Mode Financial System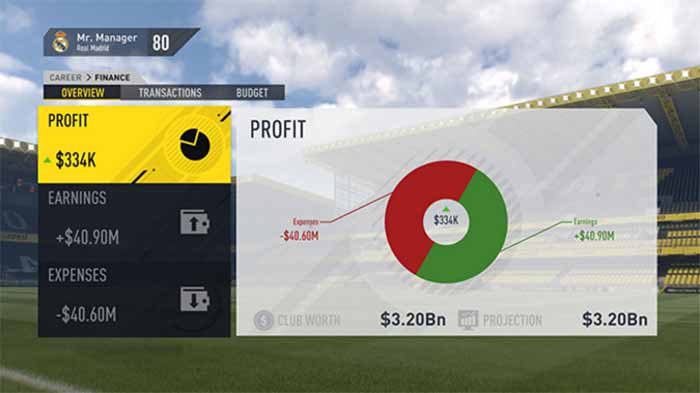 FIFA 17 Career Mode introduces Club Worth, a rewritten and authentic club financial system with different sources of income and expense. You'll now be able to see a detailed breakdown of your income from transfers, loans, match-day revenue, media and merchandising, while your outgoings on player and scout wages, youth facilities, stadium maintenance and travel will also be visible to you in the Finances menu. This will help you keep your finances in check, a must for every modern football club.
FIFA 17 Career Mode Managers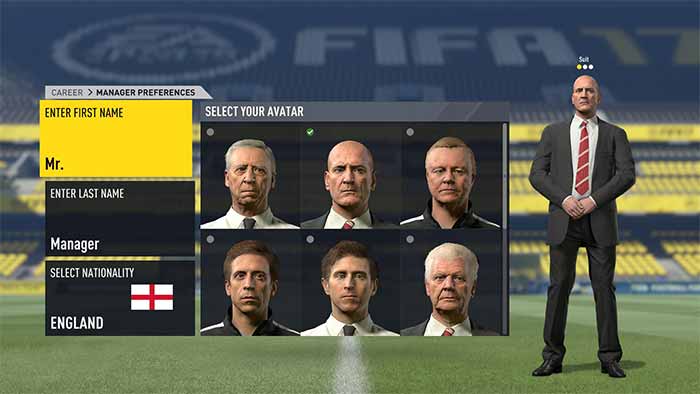 Powered by Frostbite™ for the PC, PlayStation 4 and Xbox One, managers are brought to life on the touchline for the first time in Career Mode. You'll be able to choose one of 11 high-res coaches to occupy the technical area which you'll then see during gameplay.
FIFA 17 Career Mode Other Details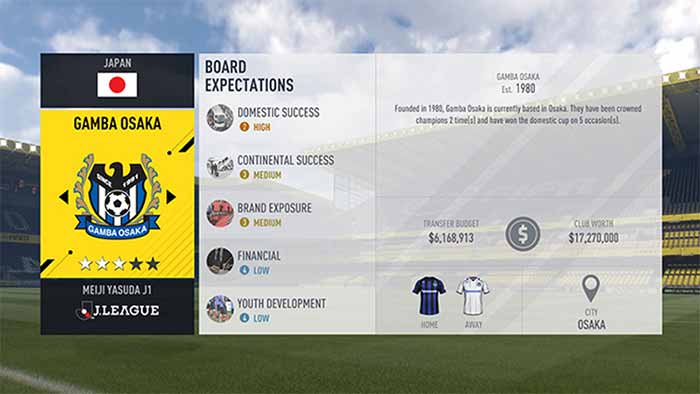 There are other FIFA 17 Career Mode details that you should know:
– The Japan J1 League is joining the list of leagues in which you'll be able to compete in FIFA 17's Career Mode.
– Player Training is basically the same one that was implemented in FIFA 16 CM.
– Most of the other things are still the same, like menus, global transfer network, pre-season tournaments and player conversations.