The FIFA 17 Championship Series Season 2 Europe Final will kick off on May 6. After fantastic events in Paris, Sydney, Miami and Vancouver, the Season 2 Europe Final are set up to deliver great action from the world's top FIFA competitors.
FIFA 17 Season 2 Europe Final Preview
An action-packed weekend with the beautiful backdrop of Whistler, Canada kicked off Season 2 of the FIFA Ultimate Team Championship Series on April 21 and 22. The Rest of the World and Americas Regional Finals featured drama, upsets, surprises, and players giving their all to return to FIFA glory.
Up next, the Regional Finals return to Europe on May 6 when the top 32 FIFA players in the region will battle in the Spanish capital of Madrid to decide who will earn their place in the final eight spots of the Ultimate Team Championship in Berlin.
It will be an event that will not only feature several newcomers to the competition but also see the return of players like Spencer "Gorilla" Ealing, August "PSG Agge" Rosenmeier and Ivan "Hashtag Boras" Lapanje who competed in the Season 1 Regional Final in Paris back in February. After their surprising eliminations in the group stage, those three players are going to Madrid looking for redemption.
Qualification berths to the Ultimate Team Championship in Berlin, over $100,000 USD in cash prizes, and bragging rights will all be on the line in what will be a thrilling event in Madrid.
If there is one underlying theme going into the Season 2 Europe Final of the FIFA Ultimate Team on May 6, it is redemption. Before the Season 1 Europe Regional Final in Paris, Spencer "Gorilla" Ealing, August "Agge" Rosenmeier, and Ivan "Hashtag Boras" Lapanje had a mountain of expectations sitting on their shoulders as they were, to many, the clear favourites to win the regional title and qualify for the Ultimate Team Championship in Berlin. Unfortunately for the trio of competitors, things did not go well for them in the City of Lights. To everyone's surprise, they were all eliminated from the competition at the group stage, sending shockwaves through the FIFA community.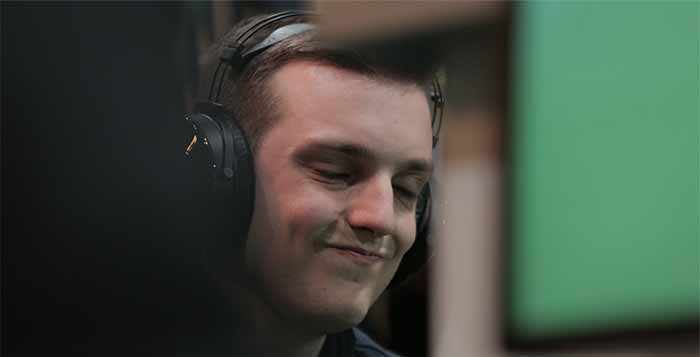 Spencer "Gorilla" Ealing
Considered by many to be one of the best competitive FIFA players in the world, Spencer "Gorilla" Ealing erupted onto the scene during FIFA 15. Since then, the Birmingham native has quickly established himself as a household name in professional FIFA circles.
Over the last two years, Gorilla has dominated almost every single competition he has entered. With six Gfinity event wins and a second place finish at the Esports World Convention 2016, he quickly sent a message across the FIFA community that a powerhouse was brewing.
In an interview with EA SPORTS before the European Regional Final in Paris, Gorilla confessed "I know there is a lot of pressure on me. I understand where everyone is coming from because of [my] past performances, but I just take it one tournament at a time. I like going to events, the atmosphere and the challenge, but obviously, there is always pressure about winning when you get the trophies."
After being drawn in what was arguably the toughest group in the competition alongside August "Agge" Rosenmeier, Chevrey "Vitality_Rocky" Corentin and Christopher "Thee Bullock" Bullock, Gorilla finished the competition at the bottom of the group with two losses and a draw.
The elimination was a big upset in the tournament and it revived the community's previous doubts regarding Gorilla's ability to remain at the top level after each iteration of the game.
The disappointment in Paris, the heavy scrutiny of his abilities, his dissociation with Epsilon eSports, and the pressure he imposes on himself, will fuel Gorilla for a positive showing in Madrid. "I do think this is the year that makes or breaks my career," Gorilla reflected. "If I don't win a tournament this year, there will be a lot of question marks about me."
Gorilla will be ready to answer those questions emphatically on May 6.
August "Agge" Rosenmeier
The Danish superstar, August "Agge" Rosenmeier knew that a professional career as a FIFA player was feasible in 2013 – "After winning a local tournament called the Copenhagen Games I got three offers from eSports organizations and knew I had potential," said Rosenmeier in an interview with EA SPORTS.
The Copenhagen native's career has skyrocketed as Agge started to collect wins at important tournaments. Already in his trophy cabinet are the title for the DreamHack Winter 2016 competition, four Nordic Championships, six Danish Championships, a Legia eSports Cup, and an ESWC title win in 2015.
Agge's success behind the controller brought him to the attention French giants Paris Saint-Germain and, in October of 2016, Agge joined their nascent eSports team.
At the Season 1 Regional Final in Paris, Agge was unable to reach the knockout stage. After recording one win, one loss, and one draw he finished third in group 2 of the Xbox One Division. It was an unexpected result for a favourite to win the tournament.
Agge will compete again in the Season 2 Europe Final but this time he will face off in the PlayStation Division. Rosenmeier will be itching to prove that he belongs among the elite FIFA competitors in the world by earning his way to the FIFA Ultimate Team Championship in Berlin.
Ivan "Hashtag Boras" Lapanje
After injuries ended his professional football career before it even started, Ivan "Hashtag Boras" Lapanje turned to FIFA to accomplish his dreams of stardom. "I had a big dream to become a professional football player, but when my body didn't allow me to do that, [I found a different way] by playing it virtually," said Hashtag Boras.
Lapanje has been a member of several eSports organisations including the Copenhagen Wolves, Alliance, and Trig eSports. Now a member of Hashtag United, he finds himself as part of one of the most formidable FIFA eSports teams in the world.
Going into the Season 1 Regional Final in Paris, Hashtag Boras knew that it would be very complicated tournament. "The only thing I can guarantee is a high level of FIFA. I believe all of the competitors are strong, but I will focus on my own game," Lapanje said in an interview with EA SPORTS before the event.
Hashtag Boras finished the tournament with one win, one draw and one loss – enough for third place in a tightly contested group in the PlayStation 4 division but, edged out only by goal differential, not enough to progress to the knockout stages of the tournament.
If anyone knows the importance of second chances, that is Hashtag Boras. With renewed focus, the pride of Sweden will go to Madrid to prove once again why he was considered a favourite in the first place. Lapanje will also attempt to join his teammate Tassal "Hashtag Tass"Rushan as the European Regional Champion.