The second FIFA 17 Championship Series weekend is over. Find out what happened in the season 1 Sydney Regional Final.
FIFA 17 Sydney Regional Final Resume
Joy. That is the first word that comes to mind when asked to describe the Season 1 Rest of the World Regional Final of the FIFA Ultimate Team Championship Series in Sydney, Australia.
In Paris, we saw tense action with pressure dominating the mindsets of the seasoned European competitors who had to battle their opponents and, more importantly, the weight of expectations on them. Just a week later, in Sydney we witnessed free-flowing, attractive, and fun football from players looking to carve out their name in the FIFA competitive gaming scene.
Another noticeable difference from the Paris competition was the squad selection that some of the players used in the Rest of the World Regional Final. While the European players opted for big and strong midfielders, the Rest of the World competitors relied in smaller, faster and more technical players such as James Rodriguez, Juanfran, Raheem Sterling, Pierre-Emerick Aubameyang, N'Golo Kanté, and Hatem Ben Arfa.
A pair of players from Saudi Arabia were crowned Regional Champions in their respective divisions and booked spots for Berlin in the Ultimate Team Championship Series Final. Khalid "xX ThE RoYaL Xx" Aloufi dominated the the XBOX One Division while his compatriot Abdulaziz "A8drafwz" Alshehri from the PlayStation 4 Division lived up to his favourite status. Their respective wins set up and all-Saudi Grand Final.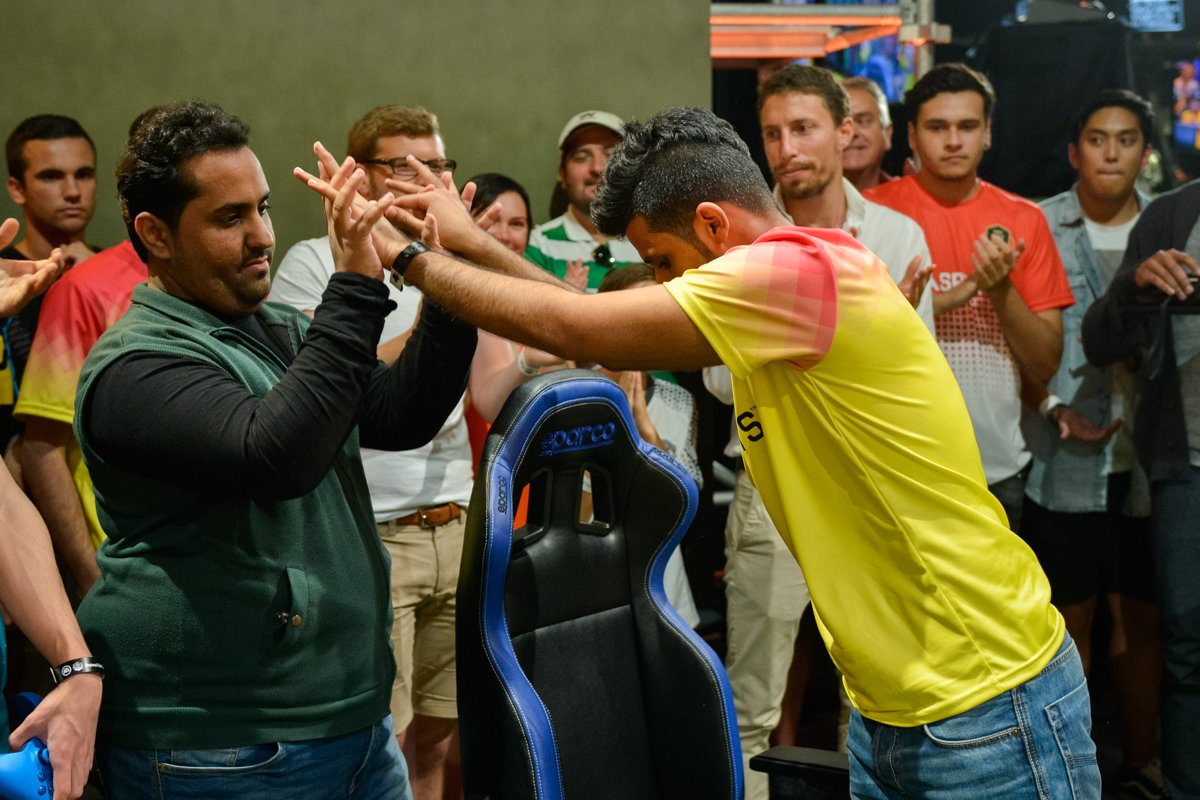 "Shine like a star." That's what Abdulaziz "A8drafwz" Alshehri said following his PlayStation 4 Divisional Final victory and that's what he and his countryman, Khalid "xX ThE RoYaL Xx" Aloufi, did. Both players entered the Sydney Regional Final as seasoned competitors with heavy expectations on them. The pair lived up to the hype and more so. Aloufi went unbeaten in the group stage and knockout rounds while Alshehri built momentum after a shaky start in the group stage. Both players hold a tremendous amount of respect for each other and their fans in Saudi Arabia made their voices heard on the broadcast and in social media cheering them on every step of the way.
In Paris, we saw the usual suspects. Lionel Messi, Cristiano Ronaldo and George Best featured on many teams and the competitors entered the tournament with the best players available. That wasn't the case in Sydney, where we saw much more varied squads featuring the likes of James Rodriguez, Juanfran and N'Golo Kanté more frequently. We even saw Jeremy Menez get a run in what turned out to be an unexpected, but interesting twist.
Defensive prowess was a staple during the Paris Regional Final. Hard-fought, tense and close matches were the norm in a competition stacked with professional European players. With a large contingent of players making their competitive debuts, the tournament in Sydney was open and more conducive for high-scoring, entertaining and exciting football.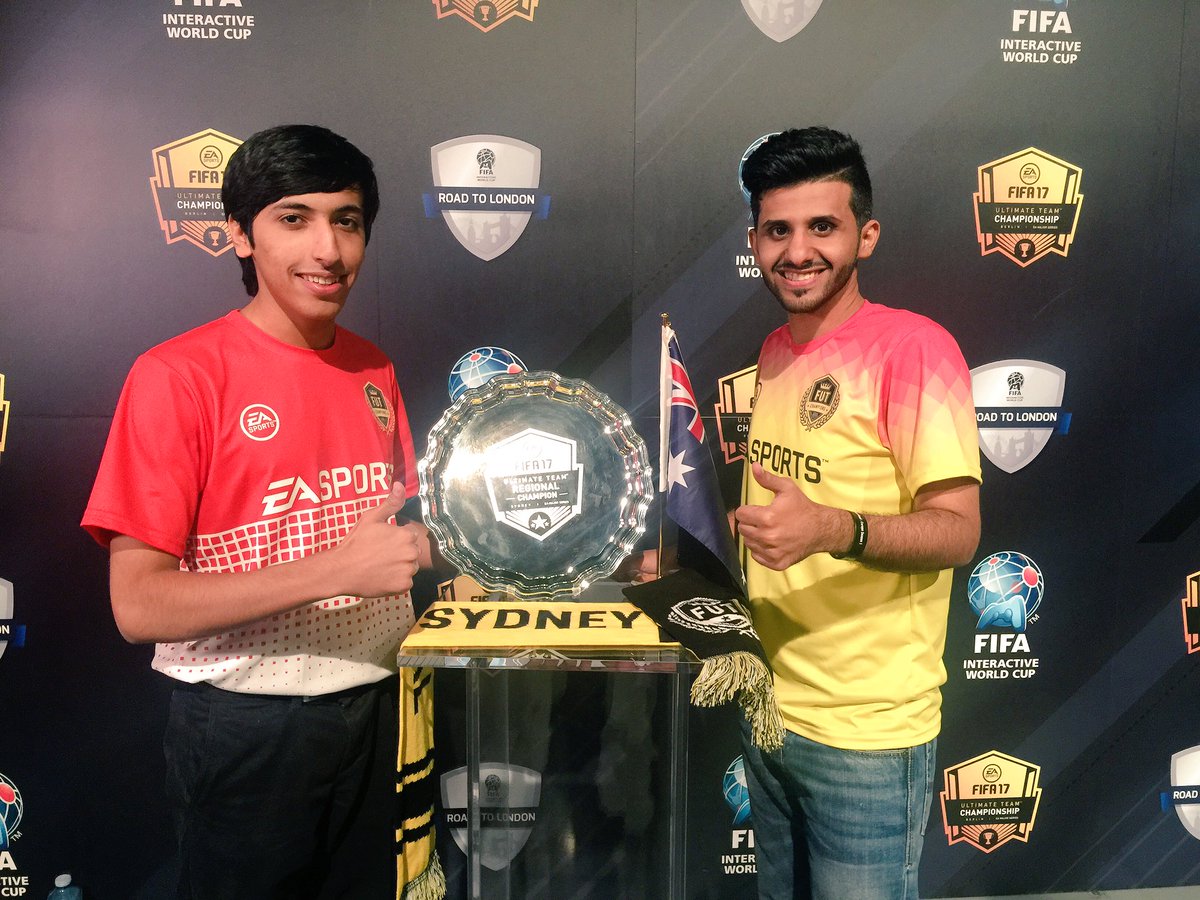 We loved the emotion shown by Christopher "Thee Bullock" Bullock in Paris. Any worries that we wouldn't see a repeat of that in Sydney were put to rest when Matthew "Shabnam" McKinnon danced his way into the hearts of FIFA fans worldwide. Shabnam mimicked one of the many famous celebrations in FIFA 17 after scoring a crucial goal in the group stage. Shabnam's antics made him a favourite among his fellow players as well, with many of them who were already eliminated sticking around to support their new friend in the knockout round.
It was an incredible tournament that deserved a worthy final and that is exactly what we got. A8drafwz took a surprising 2-0 lead after the first leg on his away Xbox One console. xx The Royal xx's chances of capturing the title were considered very small and rightfully so. "Abdulaziz dominated me the first game," said Aloufi. "Luckily he only scored two goals." Lucky indeed, because the man known as "The Royal' flipped the script in dramatic fashion on the second leg, storming to a 3-1 victory and a 3-3 win on aggregate due to away goals. It was a phenomenal final for what was a great day of competitive FIFA 17 action in Sydney.
If you missed the Sydney Regional Final of the FIFA 17 Fut Champions, you can watch the best goals of the group stage here: