FIFA 18 Ultimate Team features several online player game modes, including FUT Draft, Seasons and FUT Champions. Known them all here.
FIFA 18 Ultimate Team Online Player Modes
If you're ready to take on the world with your FIFA Ultimate Team™ (FUT) after improving your squad and playing the numerous single player modes, it might be time for you try your hand at FUT online. Some online match modes will meet you at your level, so you can ease your way into FUT multiplayer. But as you improve, so will your competition.
Online Seasons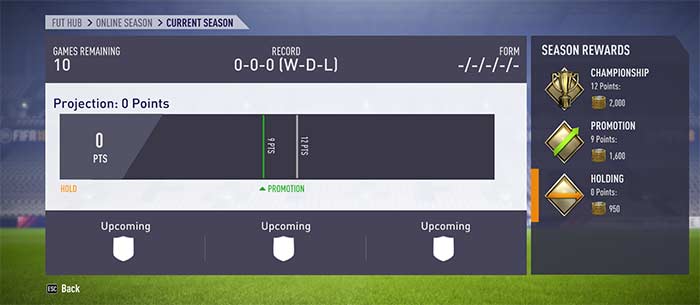 The best place to kick off your online FUT career is probably in Seasons mode, which is similar to single player Seasons, except your opponents are other players rather than AI-controlled teams. You are rewarded with FUT Coins at the end of each match, like with other modes, and you'll also receive a specific amount of Coins after each Season is over based on your total points.
You'll play up to ten matches in each Season against players of a similar level, in a format similar to most football leagues around the world. Wins are three points, draws are one point, and losses earn you nothing. If you meet a certain points threshold at the end of each Season, you'll get promoted to the next Division. But be careful you don't find yourself in the relegation zone: if your club doesn't rack up enough points, you'll get relegated to the Division below (except Division 10, which is the lowest).
There is also a Friendly Seasons mode in which you can challenge your friends in Seasons matches and see who comes out on top after five matches.
FUT Draft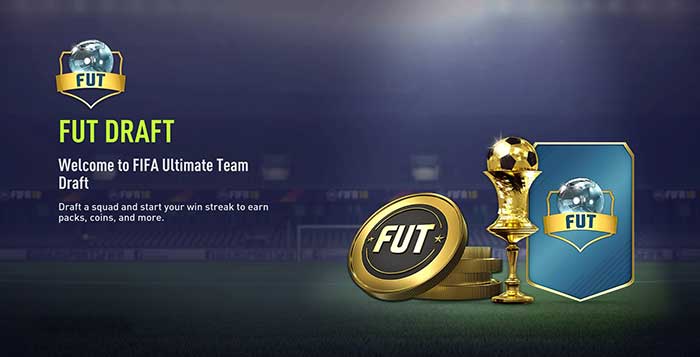 Similar to the single player version except against other players, online FUT Draft requires an entry fee (FUT Coins or FIFA Points), and then you pick a FUT squad from scratch by drafting your choice of players. You'll be presented with five players to choose from for each squad spot, and it's up to you to decide how you want to build your squad.
You then take your FUT Draft squad through a four-match tournament in which the prizes get better the further you get in the competition. You're guaranteed to receive prizes no matter when you exit, but the rewards get better with every win.
FUT Champions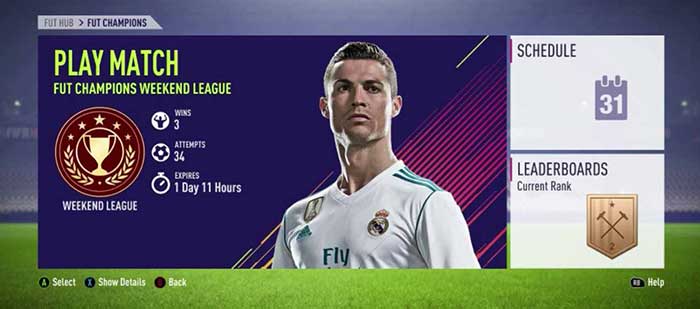 The most competitive mode in FIFA 18, FUT Champions showcases the best FUT players from around the world (on PlayStation 4 and Xbox One) in a weekly competition with staggering prizes and the chance to qualify for global FIFA events like the FIFA eWorld Cup.
To get started in FUT Champions, you play in daily tournaments throughout the week that often have specific squad building requirements. It's okay if you get knocked out of your first daily tournament—you'll have multiple attempts per week to qualify.
Winners of daily tournaments qualify for the FUT Champions Weekend League, a 40-match league in which the competition is fierce, but the payoff is beyond generous. As soon as the clock starts, players have until the end of the weekend to finish (and win) as many matches as possible. You're rewarded if you play at least five matches by the end of the weekend, but the more matches you win, the better your prize will be.
It's not just about the rewards from each Weekend League; your results also determine your position on the Monthly and Global Leaderboards. At the end of each month, you can earn even more rewards based on where you are on the Monthly Leaderboards. The Global Leaderboards, however, are potentially worth far more.
Because the Weekend League showcases some the best FUT squads from around the world (on PlayStation 4 and Xbox One), those that rise to the top over the course of a season will have opportunities to qualify for real world tournaments as part of the EA SPORTS FIFA 18 Global Series** on The Road to the FIFA eWorld Cup 2018. The top 128 eligible players will be invited to advance from the various Global Series qualifying tournaments to the Global Series Playoffs. 32 winners from the Playoffs may be invited to advance for the FIFA eWorld Cup Grand Final for the ultimate chance at FIFA glory.