As you probably know, the 2018 FIFA World Cup will kick-off on June 14. The tournament returns to Europe for the first time since it was held in Germany, twelve years ago. It is an amazing chance to watch the greatest soccer players on the planet in action. Russia will be hosting the event, which will have billions of viewers across the world. It is a great opportunity to Electronic Arts boost their digital sales and they know it. That's why they have created a new game expansion: the FIFA 18 World Cup update.
FIFA 18 Ultimate Team World Cup is a new separate game mode within FUT. The goal is to build your dream international squad with stars from all 32 qualified nations plus legendary FIFA World Cup™ Icons. For this game mode, the database will feature up-to-date squads from every qualified nation. Besides that, players in World Cup will have refreshed ratings. That's why is important to know them if you want to build the best team possible.
The full database wasn't revealed yet and, because of that, most of the players are trying to discover the players' ratings before the game release date. They are accustomed to use sites like 4NJBets to find out the chances of an event, but they will not need it this time because Electronic Arts already started to announce the ratings and stats of the most popular players.
In the first position, it is Cristiano Ronaldo. He will try to power Portugal, the 2016 Euro winners, to another title. EA gave him the highest score (95), which is natural because he is on the game's cover. Lionel Messi, who was not born the last time the Albiceleste lifted the World Cup trophy, got the second position with a score of 94, one more point than the rating assigned to Neymar. The Brazilian star will try to lead his national team to its sixth World Cup title. In the game, he will be a five-star weak foot and five-star skills, make him a much-desired player.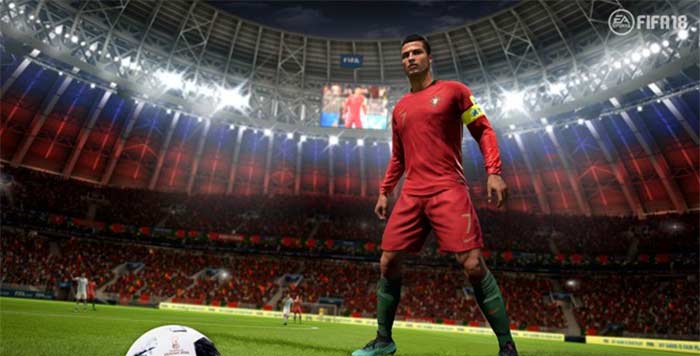 Manuel Neuer and David De Gea will have the chance to show in the World Cup fields who is world's best goalkeeper. Both have a 91 rating in the game. In the defence, Mats Hummels and Sergio Ramos are the highest rated players, while in the midfield the best FIFA 18 World Cup players are Kevin De Bruyne, Eden Hazard and Toni Kroos. These five players are all 90 rated.
The full database will be revealed on May 29, when the game comes out. It will be available for free to Microsoft XBox One, Sony PlayStation 4 and PC Origin.