As much as you love football, chances are you are only seriously engaged with one top league. Whether it is the English Premier League, La Liga, the Bundesliga, or another, you only see teams from other leagues when your team plays in continental tournaments.
This is a pity, because it means you miss out on watching some of the best players in the world. You may know all about Erling Haaland, Jadon Sancho, and Real Madrid's Rodrygo, but you probably have hardly seen them play.
However, there is one place you do get to see these players. Since FIFA Ultimate Team has become such a popular way of playing, we all have been building teams using players we may not have heard of before. This can encourage you to start watching other leagues.
But where do you start and how? It is unlikely that your local sports network shows all that many international leagues. Nonetheless, there are still ways to get better acquainted with world football.
YouTube Compilations
If you have players in FUT that are blowing you away in the virtual world, you should take the chance to get to know them through YouTube compilations. All the big footballing stars around the world have fans who are dedicated to following their trade.
For this reason, you will find compilations of Roberto Firmino's best skills, Jadon Sancho's best goals, and Cristiano Ronaldo's best… well, everything. By following footballers in this way, you can get a glimpse into other leagues without having to dedicate significant time to watching full matches.
But what if you want to start following a team in another country? Maybe you have built a kinship with them through a FIFA career.
Use a VPN
If the league you want to follow is not available on any local channels, you can access foreign channels by using a virtual private network (VPN). A VPN is security software that routes your connection through an external server so as to hide your location and encrypt your data.
By using a server in another country, websites will think that you are in that location. They will allow you to see geo-restricted content, on free or paid channels.
Alternatively, you can use one of the many free online streaming services that are regularly tracked by authorities. When you use a VPN, your connection will not be trackable.
For those who have never used a VPN before, finding the right one can be tricky.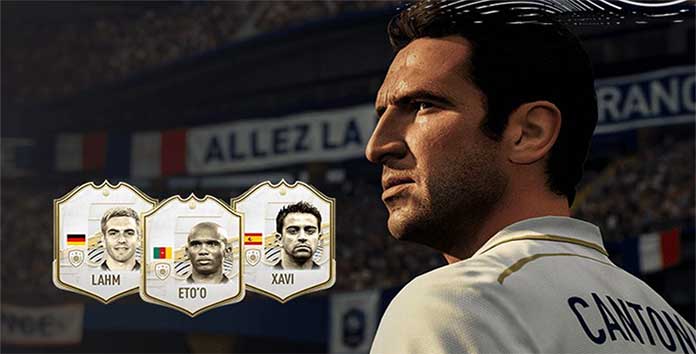 Find a balance
Be careful not to get over-enthusiastic about watching every league you connect with. There is only so much football you can watch before fatigue sets in. It is difficult having to keep so many permutations in your mind of where your favorite teams stand in their respective tables.
Start by watching those player or league compilations. Then choose one team to watch in a foreign league and see how it goes. You will be able to enjoy your local league as well as this one other league. Then you can decide whether you can handle any more.
FIFA 21 is a great way to expand your knowledge of world football. In the modern world, there are simple ways to take that knowledge and put it to good use.