As you probably know, FIFA 21 will be out worldwide on October 9 for current-gen consoles and PC, and around two months later for next-gen consoles PlayStation 5 and Xbox Series X. However, the FUT community is already trying to guess the new player ratings. Follow us to discover a few players who will see their rating go up or down this fall.
Let us start from the very beginning. A player's rating is represented by a number on his card, which varies from 1 to 99, whilst 1 corresponds to the worst situation possible and 99 the best. FIFA 21 players ratings are based on last 365 days of performances in league and cup play. The official announcement is expected to be made on mid-September but, based on the real-world performances on the past season, we will try to guess a few ones. Here we go!
Mason Greenwood, Centre-Forward (Manchester United)
This is an easy one. Even if you are not a Manchester United fan, you probably agree that this young kid had an amazing season. The ratings of his regular item in FIFA 20 was only 67 but we are sure that he will become a gold player (the highest tier of three). He already got a Future Star card which means that Electronic Arts knows very well how high is his potential. We would be very surprised if he didn't reach a rating of, at least, 75.
João Felix, Centre-Forward (Atlético Madrid)
This is another hot prospect who was already selected to feature on the Future Stars squad. We know that he didn't have an amazing season, especially if we take into consideration the price Atlético Madrid paid for him, but we believe his rating will grow up one or two points. There is an obvious reason to this upgrade: João Félix is one of the FIFA 21 ambassadors and the one you will see more often in the Ultimate Team menus (see the following image, please).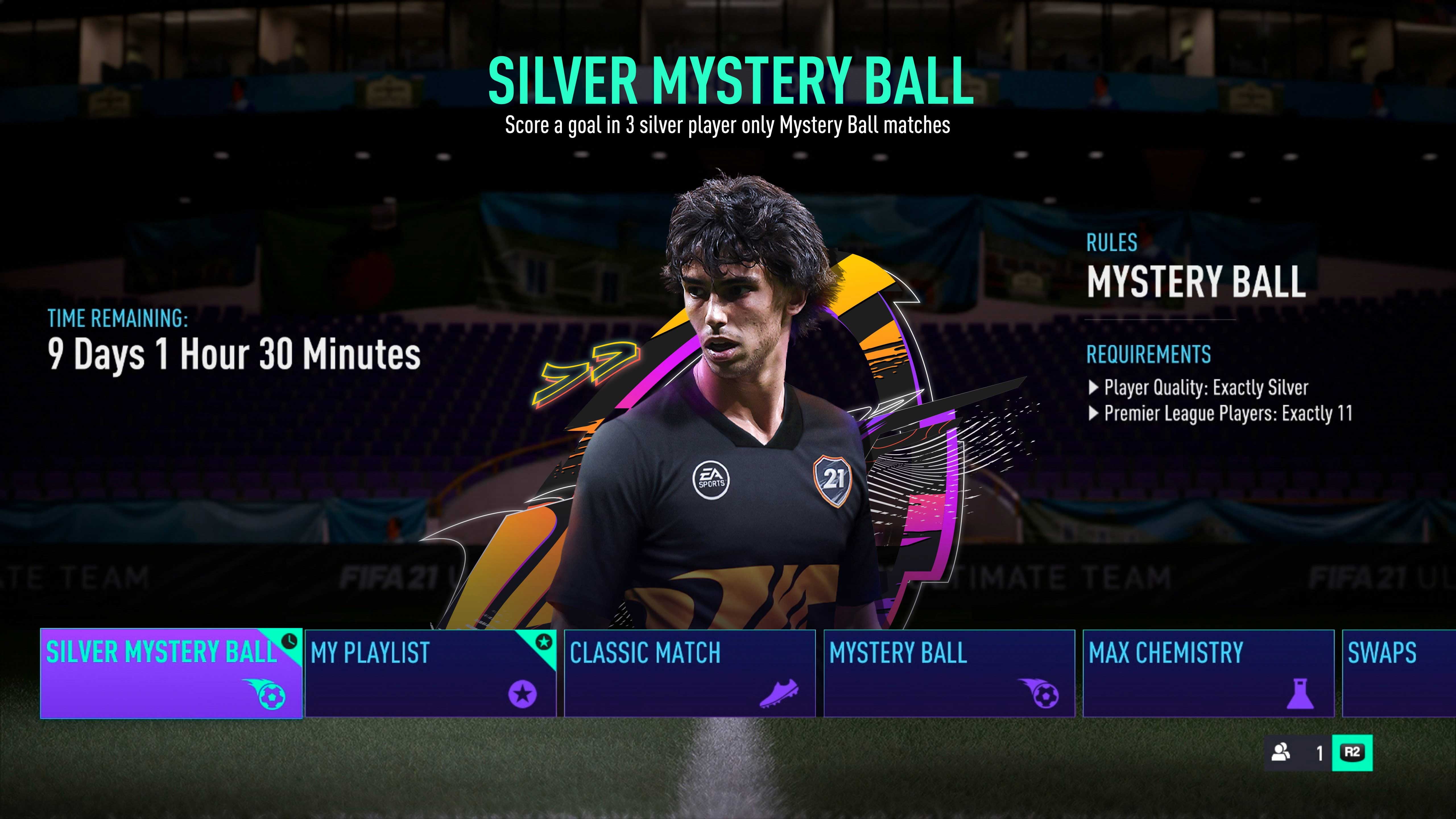 Jonathan David, Centre-Forward (KAA Gent)
Let's keep analysing young centre-forwards but this time from a less known league. Jonathan David is the most valuable Belgian League player ever and he's only 20 years old. Canadian players are not usually recognized as the best ones, but David and Alphonso Davies, from FC Bayern, are trying to change this picture. The first one scored 18 goals and made 8 assists on the Jupiler Pro League last season, winning a Team of the Season item in FIFA 20 as recognition for his superb season. It's more than obvious that he will receive an upgrade on the new season, reaching the gold tier for the first time ever.
Antoine Griezmann, Centre-Forward (FC Barcelona)
Not everyone has reasons to be happy with their own performance in the past season. One of the good examples is Antoine Griezmann. His 15 goals scores on his debut season for FC Barcelona, were not enough to convince fans why the club has paid €100m in the last summer. He suffered several injuries over the season but that should not be used as an excuse for his poor performance. Most likely, Electronic Arts will lower his rating to 87 or, at least, 88.
We will find out in September how accurate these predictions were.