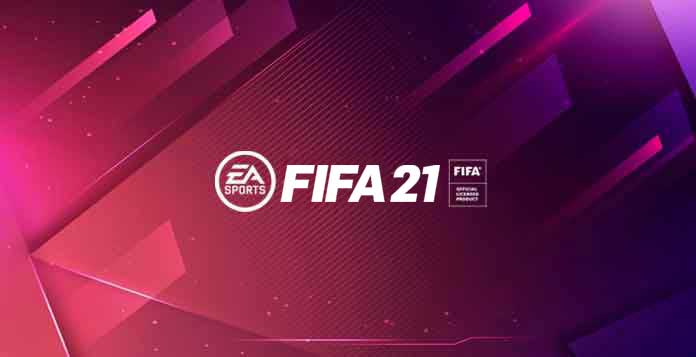 As you probably know, every year we are the first website in the world to predict correctly the FIFA release dates. We are doing it since FIFA 13 and this year it will no be an exception. Unfortunately, due to the Coronavirus situation, we took a bit longer to accurately predict in which day the new title will come out, but we are now secure of when it will be happening and want to share it with you. Find out on this page the most likely FIFA 21 release date.
FIFA 21 Release Date
FIFA 21 is a football simulation video game published by Electronic Arts. The 28th instalment in the FIFA series is expected to be released on October 09, 2020 (Friday), breaking the pattern of the last years. We estimated the FIFA 21 released date based on many factors, like release dates of previous years, EA meeting of stockholders, interviews and, most important, internal leaks.
The community is very excited to know the new game, mostly because it is confirmed as one of the launch titles for the new-generation consoles. Opposite to what will happen to Pro Evolution Soccer, a FIFA videogame will be released this year for PlayStation 5 and Xbox Series X. Obviously, you can also expect versions for PlayStation 4, Xbox One and Microsoft Windows. A legacy edition for Nintendo Switch is also on EA's plans. It is not officially confirmed but we believe that FIFA 21 will also be played on the Stadia service from Google, a subscription-based cloud gaming platform with streaming video games up to 4K resolution and at 60 frames per second.
Except for new-gen consoles, the EA Sports FIFA 21 release date in all these platforms should be the same. Just like it happened in the last years, it will be a worldwide release. In other words, the FIFA 21 release date will be the same one for the UK, rest of Europe, United State, Australia, Japan or any other country. FIFA 21 is expected to be a launch title for PlayStation 5 and Xbox Series X, which means that may be out on the last week of November or first week of December 2020.
FUT and Companion Web App for FIFA 21 are expected to be available for returning FUT gamers at October 1, 2020 (Thursday), more than one week before the official game release. Gamers will be rewarded with some welcome packs according to their FUT 20 activity. If everything goes normal, the FIFA 21 Demo will be launched on September 22 (Tuesday).
Another way to start playing FIFA 21 earlier is to subscribe the EA Access or the Origin Access, depending on the platform you usually play. For some dollars more you will be able to start playing the new FIFA in October 1, 2020.
Last year, FIFA 20 was released on September 27 and EA has sold more than 20 million copies.
Keep in mind that, except for the game release day and EA/Origin Access, all other dates indicated in this article are merely indicative. Currently, there is not any official confirmation of when it will be possible to play FIFA 21 via Web App or demo. However, since the estimated dates of the past years were all correct, the odds of the estimates dates for FIFA 21 be right are high.