FIFA 23 Closed Beta is available only for selected players from the US and the UK. Find out how to get a code and test the new game.
Avaibility
FIFA 23 Beta is predicted to be available from August 11th, 2022 at 7 pm UK until September 2nd, 2022 and will be playable for selected FIFA 23 beta testers to test the game modes such as FUT, VOLTA Football, Career Mode and Kick-off.
FIFA 23 Closed Beta is available to preload for beta testers 24 hours before the opening date. It is available for Playstation 4, Playstation 5, Xbox One, and Xbox Series X/S.
As EA is mostly targeting the US and UK users for the Closed Beta, the online experience may be less than optimal, and matchmaking may be difficult for the user outside of these regions.
Eligible Players
FIFA 23 Closed Beta will be only available on PS4, PS5 and Xbox One platforms. The selected players are chosen from FIFA players in the US and the UK who opted in to get EA emails. Learn more about how to opt-in your account for FIFA 23 Beta by counting the reading below.
How to Get the Beta
To increase your eligibility for future FIFA Closed Beta invites, you need to be opted-in to receive FIFA and EA emails. Go to this page and select the first box, where it says "EA may email me about EA news, products, events, and promotions."
EA chooses the most active FIFA fans in specific game modes to send the invitations to. Therefore, it could be based on the time they spend playing the game and their in-game activities, such as the level of their reach and the titles they achieve.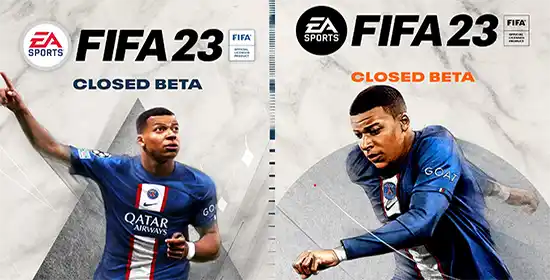 The Invite
The FIFA 23 Closed Beta Invite is sent by email:
Selected FIFA players in the US and the UK who opted in to get EA emails will get an email at the email address that is linked to their EA account;
Because of limited space in the Closed Beta, not everyone will get an email with a code;
EA only has enough codes for the players to whom EA sent emails. If you didn't get an email with a code, EA's Advisors wouldn't be able to give you one;
The email will include a Closed Beta access code for PlayStation 4, PlayStation 5, Xbox One, and Xbox Series X|S.
Registration
You will be given the registration link in the invite email. You need to register to get the download link. It might take a while to receive the download link and instructions. Follow the FIFA 23 voucher code redeeming instructions.
The Rules
Don't forget to follow the rules if you got a Beta code for FIFA 23. Here are the rules that EA set for their beta testers:
You must be 18 years or older;
You will need to have an Internet connection, an EA Account, and have accepted the User Agreement and the FIFA 23 Beta Agreement;
Live streaming and image capturing of Closed Beta gameplay or forums is against our rules;
EA only sends all Beta communication from their email account [email protected]. Add this address as a safe sender to receive emails. Check your spam, junk, or social folder for any missed email messages from [email protected].