If you're inquisitive about the future of gaming, then esports may be a great place to start out, specifically FIFA esports.
All About FIFA Esports
Despite its rapid growth, the esports scene has faced many obstacles, and may still face a few more. The industry is still nowhere near as lucrative as regular sports like football and basketball, with only a few well-known esports titles having had substantial transfer fees and buyouts. These include CSGO, Dota 2, and the League of Legends.
However, the very first FIFA esports transfer could happen sooner rather than later.
First FIFA Esports Transfer
High-level professional FIFA players can make around £10,000 monthly while raking in even more money thanks to sponsorship deals acquired through their social media followings.
In a move that made esports history, Hashtag United has gotten a £100,000 offer for their star FIFA player, Tom Leese. This might be the first-ever FIFA esports transfer! The 22-year-old is viewed as one of the best FIFA esports players out there, and his prominence may be indispensable for drawing in sponsors.
Leese reportedly plays FIFA for about 10 hours each day, and has been among the world's best for quite a while. This isn't too surprising, considering the fact that he's a notable esports competitor. He won £20,000 in cash prizes while representing Watford within the ePremier League in August 2020, and has developed a loyal following. Should the deal come through, the 22-year-old may even receive some signing bonuses too.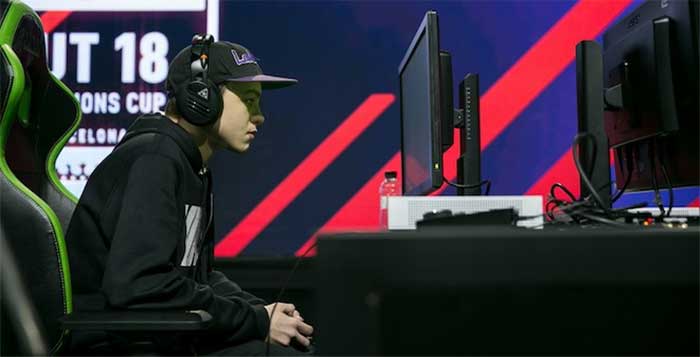 Other Noteworthy Transfer Fees in Esports
There have been other notable transfers in the history of esports. These occurred with two universally well-known players, both of who come from a small European district called the Balkans.
First up, Luka "Perkz" Perković. The 22-year-old Croatian, outstanding amongst other League of Legends stars out there, finished signing his paperwork for Cloud9 in 2020 for a reported transfer fee of $5 million.
G2 invested significantly into their CSGO team by obtaining Nikola "NiKo" Kovač from Faze Clan at a similar time. Although there is no specific transfer fee known publicly, discussions suggest it was somewhere near $2 – $2.5 million.
What Does It Take To Participate In the FIFA eWorld Cup?
It's not easy to participate in a real life FIFA tournament, due to the amount of preparation and planning that goes into it. To be a pro football player, you have to have a great deal of skill, talent, supreme fitness levels, and you also need to have played many matches that put you on the map.
Most people will never be able to play football professionally in real life. However, thanks to the advent of esports, participating in football fantasy leagues is an attainable goal. All that's needed to become a star esports football player is determination, discipline, lots of practice, and, of course, a gaming device.
If you love FIFA, football, and gaming, esports tournaments are a great way to flaunt your skills and talent. The FIFA eWorld Cup, also previously called the FIFA Interactive World Cup (FIWC), is a competitive virtual gaming competition held by the FIFA association in partnership with video game giant EA Sports. The FIFA eWorld Cup has perhaps the biggest number of players in eSports, as reported by GamingScan, and is one of the most important and highly anticipated eSports events in online gaming.
In 2019, the prize pool for the FIFA eWorld Cup grew from $400,000 to $500,000. In 2020, they were able to offer an even huger prize pool because the EA SPORTS FIFA 20 Global Series competitions were willing to give up $3 million worth of prizes! Given this growth, who knows what the future holds!
If you believe you have what it takes to become a competitive esports player, and have the courage, persistence, and drive to take your game to the finals, opportunity awaits. The FIFA eWorld Cup has an open qualifying format that permits all aspiring pro eSports players to contend in the beginning stages. This could be an unbelievable move to even out the playing field and open an entire new level of opportunities for all skilled and driven contestants.