FIWC is the largest gaming tournament in the world. The virtual football championship is organised by FIFA and its presenting partner EA SPORTS™. The tournament enables millions of football fans from all around the world to fight for the title of the best FIFA player and the chance to win unique prizes. This year, the Grand Final will be played in Munich and you can watch the most important matches here in our website. Don't miss the chance to watch the FIFA Interactive World Cup 2015 Live.


Info
FIFA Game News is an official media partner
of the FIFA Interactive World Cup 2016.
We will publish everything about this competition
and we will broadcasting the most important matches.
Stay tuned to our website.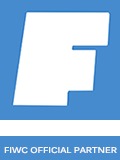 FIFA Interactive World Cup 2015 Live – Calendar
18th May
17:00 – 22:30 Competition Group Stage (live-streamed) at Palais Lenbach
19th May
16:30 – 17:30 Press conference with finalists at Volkstheater
19:00 – 20:30 Final Showdown (live-streamed) at Volkstheater
20:30 Interviews with winner
21:00 After-show-party at Volkstheater
Watch the FIFA Interactive World Cup 2015 Live
GROUP STAGE
(18th, 5pm – 9pm)
FINAL SHOWDOWN
(19th, 7pm – 8.45pm)