There are good prizes for waiting the FIFA Interactive World Cup 2015 winner, runner-up, third place and in general for all FIWC Grand Final finalists.


Info
FIFA Game News is an official media partner
of the FIFA Interactive World Cup 2016.
We will publish everything about this competition
and we will broadcasting the most important matches.
Stay tuned to our website.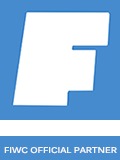 FIFA Interactives World Cup 2015 Prizes
Since the 2010 edition the FIFA Interactive World Cup has been officially recognized by the Guinness World Records Gamers Edition as the world's largest gaming tournament. Every year, millions of players compete in the hopes of qualifying for the FIWC Grand Final – the annual tournament showpiece that decides the next FIFA Interactive World Champion.
The Grand Prize for the FIFA Interactive World Cup 2015 includes a cash prize of USD 20,000 and a trip for the winner and a guest of their choosing to the FIFA Ballon d'Or. The Ballon d'Or is a night that no FIWC champion ever forgets. Want to take photos with the brightest stars in football, share a few words on tactics with top coaches, play an exhibition game against a football legend or even just get a shirt signed by one of your childhood heroes? The FIWC champions have experienced all this and so much more. FIWC make it all possible; you just have to become the next FIWC champion!
The silver medalist at the FIWC 2015 Grand Final will receive a USD 5,000 cash prize and the third place finisher will receive USD 1,000.
Qualifying for the FIWC Grand Final is a massive prize all of its own. The twenty Grand Finalists get to travel to exotic destinations and experience a variety of unique attractions and activities. They've been crowned champions in Amsterdam, Barcelona, Berlin, Dubai, Los Angeles, London, Madrid and Rio de Janeiro.