FIFA Interactive World Cup is now Live. Are you ready to play?
FIFA Interactive World Cup is now Live
The road to the 12th edition of the FIFA Interactive World Cup Final has started in October 1. The FIWC is the biggest gaming tournament in the world, with gamers from across the world vying for a chance to win $20,000 USD, the opportunity to attend the FIFA Ballon d'Or event and be crowned the best EA SPORTS™ FIFA player on the planet. For the first time, participation is open to both Xbox One and PlayStation 4.
Entry is simple. Make sure you have an active EA Account and access to a copy of FIFA 16 for Xbox One or PlayStation 4. Upon booting up the game, head over to the Online menu tab and select the FIWC icon. After completing the in-game registration (make sure your e-mail address is active and your nationality matches your Passport) and accepting the Terms and Conditions, you're all set! From there, start playing in quick ranked matches to qualify for the Grand Final, being held in New York City.
The FIWC tournament this year has three monthly seasons, each starting at the beginning of October, November and December. For each season, participants will be able to play up to 90 matches to improve their ranking. At the end of each month, five players from both consoles will earn a spot to the Grand Final. Qualification distribution each month is as follows:
Europe: First-place and runner-up
North, Central America, and the Caribbean: First-place
South America: First Place
Africa, Asia and Oceania: First Place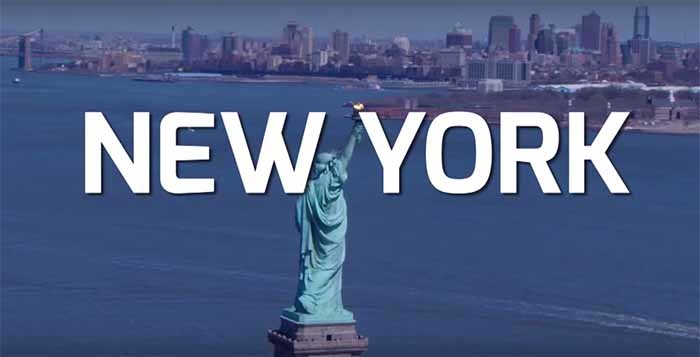 Over the next three months a total 30 players, 15 from each console, will earn a place in the FIWC Grand Final.
There will be 32 entrants participating in the Grand Final. In addition to the 30 online qualifiers, last year's winner Abdulaziz Alsherhri was awarded automatic qualification. The last spot will come from the winner of the Host Country live qualification event. The Live Qualification will take place exclusively on Xbox One with event details and timing announced at a later date.
With participation in the FIWC available on both Xbox One and PlayStation 4, three opportunities to qualify and 30 people eligible for the Grand Final, this is a fantastic chance for FIFA 16 gamers to take part.