FIFA Online 3 is a huge success in the some countries of Asia. China will probably be the next one since FIFA Online 3 is coming to Chinese gamers and soccer fans.
FIFA Online 3 is Coming to Chinese Gamers and Soccer Fans
FIFA Online 3, the new PC online soccer game from the world's most popular sports videogame franchise, is coming to Chinese gamers and soccer fans. Tencent Games, under Tencent Group as the leading internet service provider in China, and Electronic Arts Inc, a global leader in digital interactive entertainment, today announced an agreement through which FIFA Online 3 will be published in mainland China by Tencent Games. The first testing is expected to begin in the fourth quarter of calendar 2013.
FIFA Online 3, with the exclusive license from FIFA, delivers the best technologies and all the realism and authenticity of the world's best-selling sports game franchise from EA. Players will experience improved gameplay and strategies, enhanced graphics, the latest rosters, and extensive use of official licenses, including close to 15,000 real world players from 30 leagues and 40 national teams. The game adds new techniques and features, improved artificial intelligence, enhanced animation and dynamic 5-on-5 multiplayer competition. The game is developed by EA Seoul Studio.
FIFA Online 3 holds the number 2 spot in Korean PC café rankings according to Gametrics. The game will also operate in Thailand and Vietnam.
Steven Ma, Vice President of Tencent, said, "Tencent Games' agreement with EA is a cooperation between the leading online game company in China and the world's top sports game developer and franchise. The launch of FIFA Online 3 will provide strong momentum for the development of e-sports in China and create a true 'virtual world of sports' for all Chinese users".
Steven Ma also said, "The partnership with EA is an important milestone in Tencent Games' strategy of internationalization. Tencent Games hopes to bring diversified values and experiences to Chinese users through cross-company, cross-region and cross-industry cooperation. As the language of the world, football enables us to listen more closely and more clearly to the market and to players than ever before".
Bernard Kim, Senior Vice President of EA, said, "
The online gaming market in China is developing at high speed and is one of the most mature online gaming markets in the world. Tencent, as the leading online game publisher and internet service portal in China, is a natural choice for FIFA Online 3 and the best partner for EA
".
He continued, "FIFA Online 3 is a new opportunity for EA in China. This is a great chance to bring one of our most globally recognized and popular franchises to the excitement of the Chinese gaming market. With Tencent's platform, FIFA Online 3 will deliver the highest quality game experience and services that our fans have come to expect".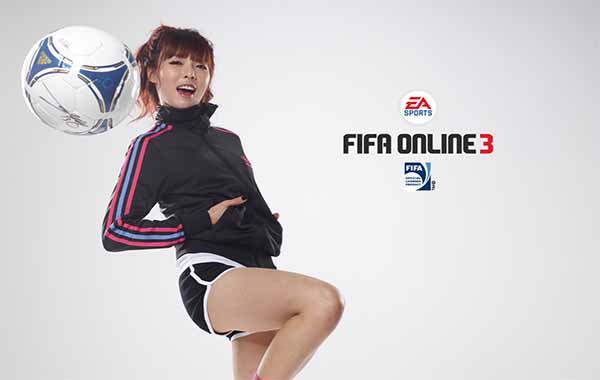 FIFA Online 3 is coming to China and you can learn more about this game HERE.