2020 has been a challenging year for socializing and hanging out with friends. An excellent way to keep in contact and have fun is to meet online.
Many people have turned to Facebook, Zoom, and House Party to connect with loved ones. But if you'd like to spice things up and have some interactive fun, there is always online gaming. Games such as FIFA, NBA 2K 20, and Madden NFL 20 allow you to create a personal avatar and interact with others.
You can play a game and catch up with friends over headsets or use the in-app game chat room. Gaming like this will put an end to any feelings of isolation and keep you connected to your mates.
For all you FIFA fans, the ultimate gaming activity is a FIFA tournament. What better way to connect with friends and have some competitive fun? You are not alone as FIFA 20 is the most popular online soccer game in the world. The platform can be accessed from your PC, Xbox, Playstation, or Nintendo Switch. But, make sure you practice if you want to miss out on a sporting upset and be victorious.
So that you know, FIFA doesn't have a closed tournament option that you can make exclusive to you and your friends. Unless you all play on the same console, which is pretty much impossible when socially distancing, it can be tricky to get your game going. The only other option is buddying up and playing head to head in a tournament, but this limiting choice will get boring quickly.
We've managed to work around the exclusivity issue and crack the code to share a few tips and hacks with you so that you'll be able to create an exciting tournament for you and your friends.
Here is some advice for starting your online tournament today…
Creating a Group
If you have decided to take the reins on this one, well done! You need to know that it isn't easy work. It takes a lot of organizing, but we promise that it will be worth it. Step one is creating your FIFA group.
Create a group chat or Facebook page where you can put your plans into action and organize your online tournament. By creating a group, you can let everyone know exactly where they should join and any information they need to play.
To successfully launch a tournament, all players will need the same console and edition of FIFA. FIFA is quite strict when it comes to crossplay, so make sure to give everyone time to get together what they need to join in. You will also need to have access to the online multiplayer package for your console of choice.
The multiplayer package is the only way you'll be able to play and chat together while taking part in the tournament.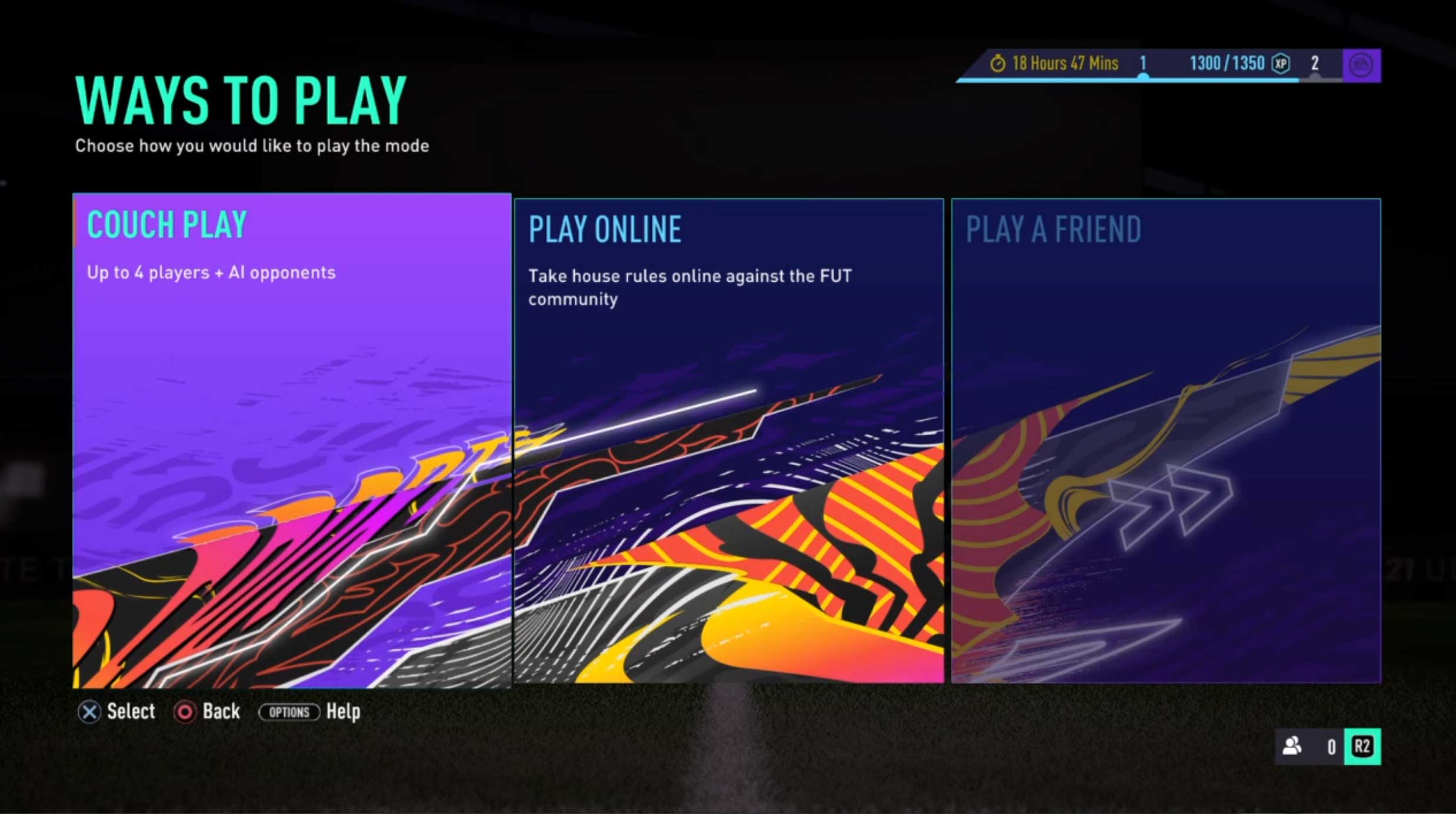 Add the FIFA Generator
The next step is to download a free FIFA generator. The FIFA generator will allow you to manage your tournament and the number of people involved. It's worth keeping the numbers of players down as it can get quite chaotic if too many players all want to join at the same time.
The other thing the generator does is to allow you to decide on the rules, whether you'd like 'knockout rules' or 'league rules' or a combination of both. A variety makes for an exciting

Pick a Slot

You've created your tournament, laid down the rules – hopefully, everyone understands them. Now it's time to play. Pick a day and time, weekend or weekday, when everyone is free.

Put on your team colors and create some excitement ready for kick-off.

Online Friendlies

You can now play every game in the online friendlies mode by creating a new friendlies season and making sure all competitors are online to receive their invites to play.

Let the games begin…

Final Scores

Once everyone has had a chance to play their matches, you can add all the final scores into the generator and see the rankings from the season you have created. All results from your tournament and others count towards a global leaderboard.

From then on, you can be part of a bigger tournament, go global if you wish. The bonus by setting up a FIFA tournament is you'll be playing with people you enjoy spending time with, and that has to be a win-win situation.