The First FIFA 14 Next-Gen Review was published today by IGN. Let's see what they say about the game.
IGN Has Published the First FIFA 14 Next-Gen Review
As you may imagine, IGN loved the game. They gave a fantastic score of 9.1. We do not give much importance to the reviews of this huge companies. We prefer to see what they have to say about the game. Let's see the most important parts of the first FIFA 14 Next-Gen Review:
Graphics

"The most notable difference is perhaps unsurprisingly the way it looks. Graphically it's much sharper, smoother, and more detailed, with everything from player likenesses to the texture of the pitch."
Animations

"The best aspect of next-gen FIFA 14 is undoubtedly the extended range and depth of player animation. (…) There's so much variety, and though it doesn't directly impact how you play, it makes what you do look so much more realistic and visually appealing."
Crowds

"That sense of life is strengthened by the improved stadiums and crowds. Spectators are now a fully three-dimensional, reactive presence – the home and away fans respond differently depending on the ebb and flow of the game."
The Veredicts

"FIFA 14 isn't a leap into the future of the series; it has a lot in common with the version of FIFA 14 that's already out. There are real flashes of potential, though, and hints at where it may go in the future – the sheer variety of animation, cognisant players, more palpable atmosphere – but what FIFA 14 on next-gen consoles does right now is add an impressive visual layer to an already brilliant sports game."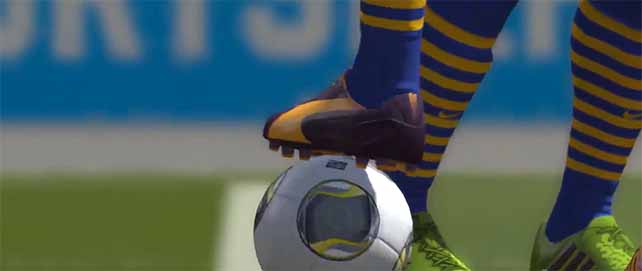 In the top of this page you can watch the First FIFA 14 Next-Gen Review in video.
If you want to read the full IGN review, just click HERE.