Did you miss the FIWC 2016 ? You can watch here the official videos of the competition, including group stage and final.


Info
FIFA Game News is an official media partner
of the FIFA Interactive World Cup 2016.
We will publish everything about this competition
and broadcast the most important matches.
Stay tuned to our website.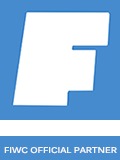 FIWC 2016 – Official Videos of the Competition
There were a lot of firsts on Day 1 of the FIFA Interactive World Cup 2016 Grand Final. For the first time in FIWC history, the event was streaming every single match from Day 1. All group stage matches took place across eight consoles, and each gaming system had its own dedicated live stream. And for the first time, the tournament included both PlayStation®4 and Xbox One consoles, indicating the new heights the world's largest gaming tournament has reached in 2016.
Watch back all the drama from the final day of competition for the FIFA Interactive World Cup 2016 Grand Final from New York.
Tuesday's Final Showdown was streamed live from Harlem's world famous Apollo Theater, where FIWC host Kay Murray was joined by a variety of commentators and experts including Fox Sports duo Alexi Lalas and John Strong, FIWC 2014 runner-up David Bytheway and eSports expert Spencer FC. And finally, among the many sports celebrities in attendance were 2010 FIFA World Cup™ champion and New York resident David Villa. The European and world champion was on hand to crown the 2016 champion of virtual football live.
There was an incredible ending at the FIFA Interactive World Cup 2016 Grand Final Showdown in New York City.