FIWC 2016 launches on dual consoles (Xbox One and PlayStation 4) with historic new tournament structure.
FIWC 2016 launches on Xbox One and PlayStation 4
The FIFA Interactive World Cup 2016 (FIWC 2016) has started on 1 October 2015 and for the first time in the history of the tournament, players on Xbox One and PlayStation®4 will compete against each other as part of the gaming quest to be crowned FIWC 2016 Champion.
Online qualifications will take place on the PlayStation and Xbox network's through the latest version of EA SPORTS™ FIFA 16, and with a new tournament structure, which will now run for three online seasons – from October to December 2015 – instead of the six seasons held in previous years.
Ambition to qualify for the FIWC 2016 Grand Final will be fiercer than ever, with the news that 32 finalists – twelve more than for the 2015 edition – will compete against each other at the main event – the Grand Final.
"This season is shaping up to be the most thrilling yet, and the announcement that the tournament will be available to players on both PlayStation and Xbox consoles is sure to excite a new world of challengers. The new tournament format, along with the additional places available at the Grand Final, will also increase the intensity of the competition for all the players," said Thierry Weil, FIFA Marketing Director.
The first 30 players will qualify through the online process, however – as another first for the competition – they will be divided into four regions: Europe; North America, Central America and the Caribbean; South America; and Asia, Africa and Oceania. Five players from each console will qualify for the Grand Final each season (the four regional winners and the runner-up from Europe).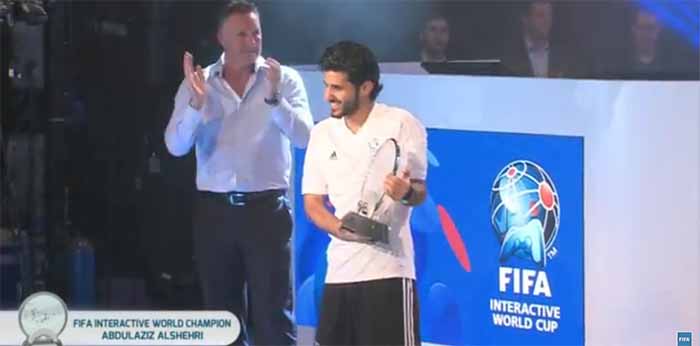 Joining the 30 online qualifiers will be the winner of the Host Country Qualifier (Xbox) and reigning FIFA Interactive World Cup Champion Abdulaziz Alshehri (PlayStation) from Saudi Arabia.
In Munich last May, Alshehri held aloft the FIWC Trophy at the 2015 Grand Final. Speaking about defending his title for the 2016 season he said: "I cannot wait to get started on the new season and I am happy to hear about the changes to the tournament format. The competition this year is sure to be harder than ever and I look forward to seeing which players make it to the final."