Since 2010, FIWC holds a place in the Guinness Book of Records for largest gaming tournament in the world. But there are other records for FIFA Interactive World Cup.


Info
FIFA Game News is an official media partner
of the FIFA Interactive World Cup 2016.
We will publish everything about this competition
and we will broadcasting the most important matches.
Stay tuned to our website.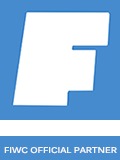 FIWC is the Largest Videogame Tournament according to Guinness
According to the Guinness World Records, FIWC holds the title for largest videogame tournament, after reaching 2,541,519 participants in a single year. Right now, FIFA Interactive World Cup has even more participants which means that it will be very difficult to loose this title.
You probably already knew that but this is not the only record of FIWC and FIFA 15. Let's take a look to the other ones:
– More than 5,000,000 players have taken part of FIWC since 2009 giving it the recognition of the world's largest on line gaming tournament by Guinness World Records;
– FIFA remains the longest running football video game at 22 years;
– FIFA franchise sold more than 120 million units worldwide, since the FIFA International Soccer to FIFA 15;
– Record for the "fastest selling sports game ever" (FIFA 12) with over 3.2 million games sold and over $186 million generated at retail in its first week of release;
– First voiced-controlled soccer videogame (FIFA 13) – integrates with Kinect on the Xbox 360 to allow you to call for substitutions and formations using your voice;
– Longest running videogame licensing agreement – Electronic Arts announced on the 8th of May 2013 that it was extending the licensing agreement it has with FIFA until the 31st of December 2022. The agreement began in 1993, and by the time it expires it will have run for 30 years;
– Longest videogame marathon on a sports game – The longest marathon playing a sports videogame lasted 48 hours and 5 minutes, achieved by Jordan Bloemen and Scott Francis Winder who played FIFA 12 in support of Ronald McDonald House.