Full FIFA 15 TOTY Team is Available in Packs Now.
UPDATE
The full FIFA 15 TOTY team is available between January 17th 6pm (UK time) to January 19th 6pm (UK time)





Full FIFA 15 TOTY Team
The FIFA 15 TOTY was announced at January 12th. You can see here who are the players that are being released on very special blue cards.
The Team of the Year was announced at 5:40pm (UK time) and the first cards were released on packs at 8pm. The cards are not available in packs all at the same time. For each position there are specific dates. The Goalkeeper and the Defenders were the first ones. They were available in packs from January 12th 8pm to January 14th 6pm (Wednesday). Now it is time of the full FIFA 15 TOTY. It is your chance to get the best cards of the game. If you want to do it, take advantage of the Happy Hours to buy better packs. Don't forget that is extremely difficult to get a TOTY card in a pack. You were warned.
You can see here the stats of full FIFA 15 TOTY Team here :
GK: Manuel Neuer – FC Bayern (90 > 96)
RB: Philipp Lahm – FC Bayern (87 > 88 > 95)
CB: Sergio Ramos – Real Madrid (87 > 88 > 94)
CB: David Luiz – PSG (82 > 89)
CB: Thiago Silva – PSG (87 > 93)
CM: Toni Kroos – Real Madrid (85 > 86 > 93)
CM: Iniesta – FC Barcelona (89 > 95)
CAM: Ángel Di María – Manchester Utd (86 > 87 > 94)
RM: Arjen Robben – FC Bayern (90 > 91 > 92 > 96)
LW: Cristiano Ronaldo – Real Madrid (92 > 93 > 94 > 99)
CF: Lionel Messi – FC Barcelona (93 > 94 > 95 > 98)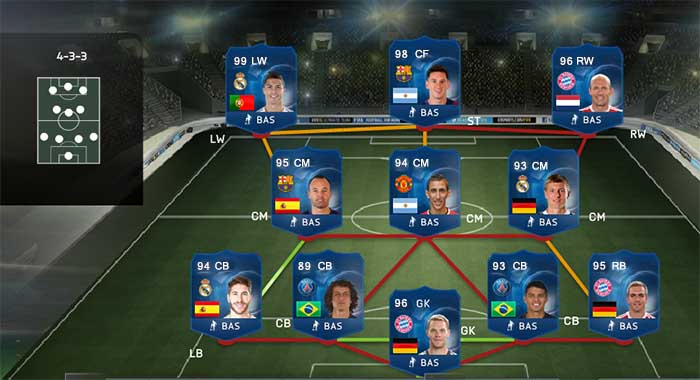 Full FIFA 15 TOTY Team
Manuel Neuer – Germany – FC Bayern München (Bundesliga)

Philipp Lahm – Germany – FC Bayern München (Bundesliga)


David Luiz – Brazil – Paris Saint-Germain (Ligue 1)


Thiago Silva – Brazil – Paris Saint-Germain (Ligue 1)


Sergio Ramos – Spain – Real Madrid (La Liga)


Andrés Iniesta – Spain – FC Barcelona (Liga BBVA)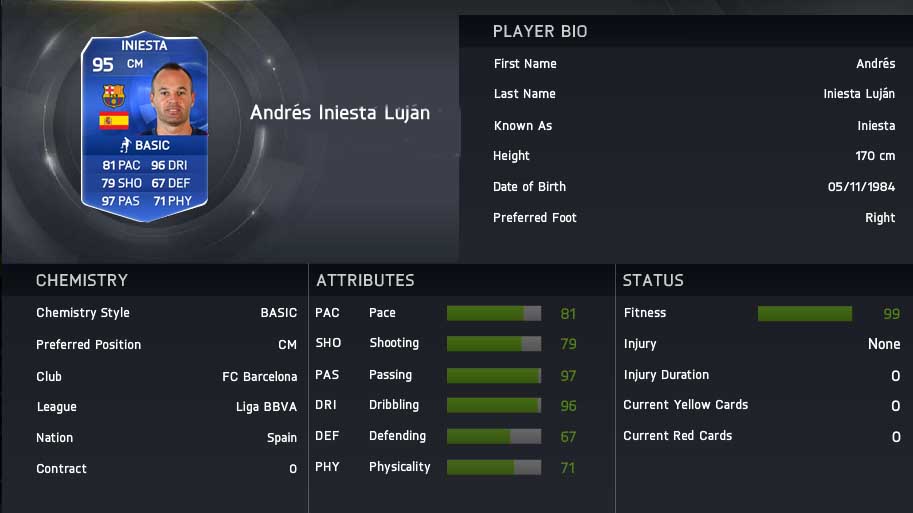 Toni Kroos – Germany – Real Madrid (Liga BBVA)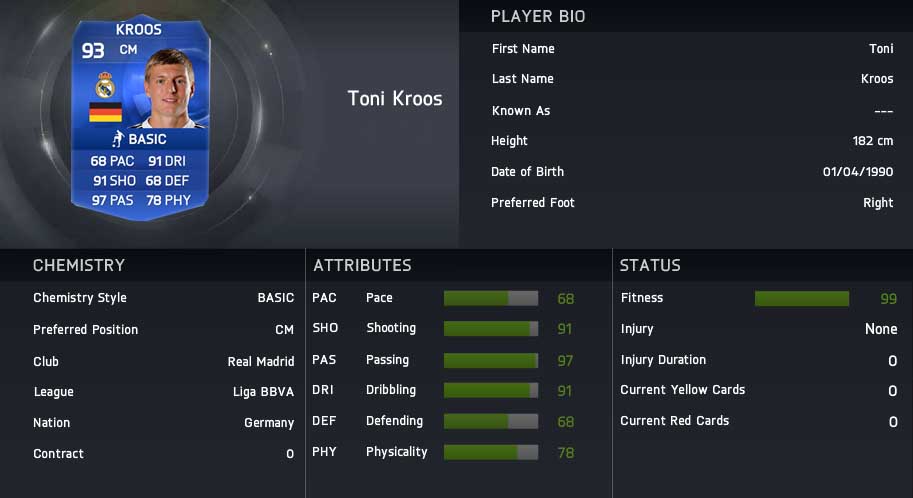 Di Maria – Argentina – Manchester United (Barclays PL)
Arjen Robben – Netherlands – FC Bayern (Bundesliga)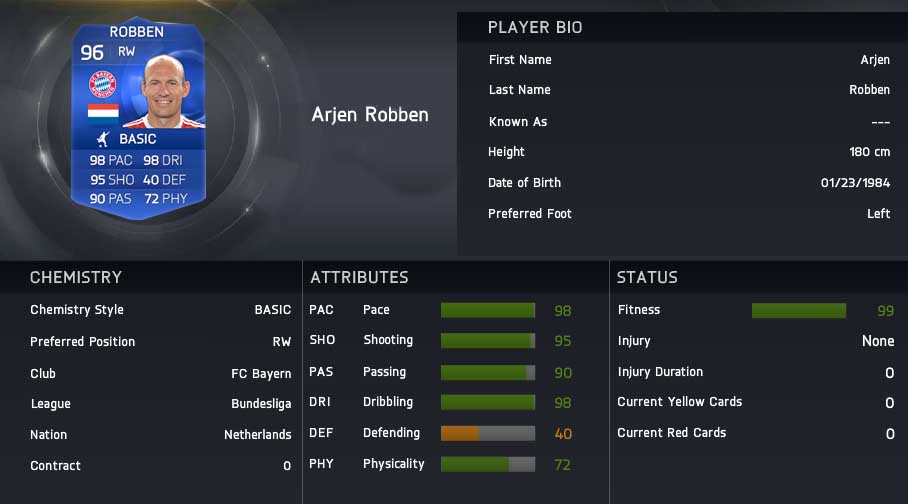 Lionel Messi – Argentina – FC Barcelona (Liga BBVA)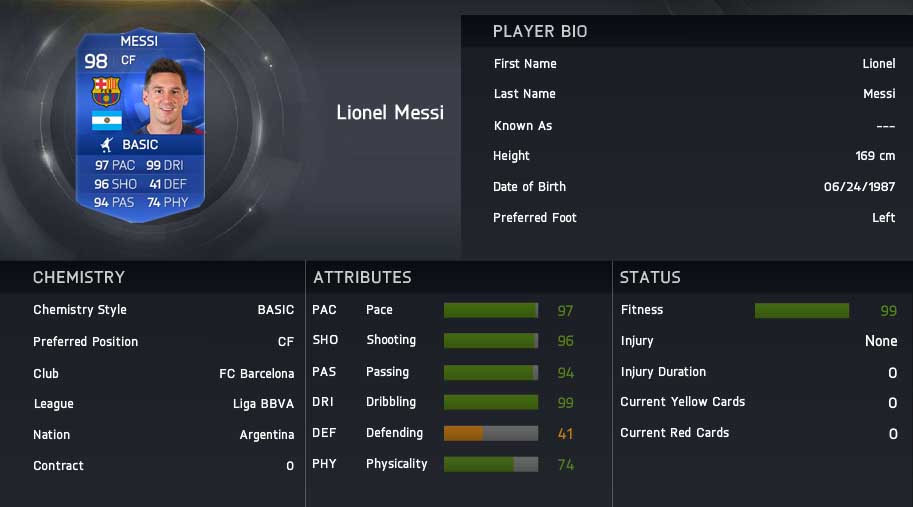 Cristiano Ronaldo – Portugal – Real Madrid (Liga BBVA)