EA have revealed that the first FUT 13 TOTS will be released on Wednesday 8th May. But there is more…
FUT 13 TOTS – First Official Informations
EA Sports used the social networks to announce that the first FUT 13 TOTS will be release on Wednesday 8th May.
The new blue cards will be available in packs since Wednesday 8th May at 6pm GMT and probably by a week. There is no official confirmation but it seems that the Gold Most Consistent but never In Form FUT 13 TOTS and the Silver/Bronze Most Consistent but never In Form FUT 13 TOTS will be the first ones. Save your coins because the show is coming…
As expected, TOTW will be released as usual on Wednesdays, which means that we will have very special Wednesdays on May and June. If you want to buy non-IF cards, take our advice: do it on Wednesdays because the prices will be lower.
EA also announce that there will be not seven but eight FUT 13 TOTS. It is something new and we don't know how EA will do it. Will the extra TOTS be to a new region or league, or will EA reformulate the leagues distribution ? Soon we will know.
The FUT 13 TOTS release date was made with this picture: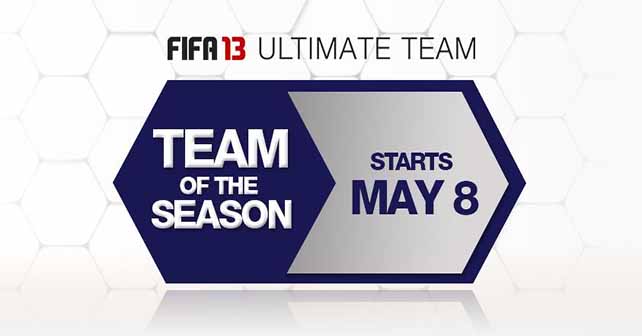 We will bring you more news about this subject very soon.