The FUT 21 Birthday Promo event is now officially out. Let's celebrate the 12th anniversary of FIFA Ultimate Team.
FUT 21 Birthday Promo
Twelve years of FIFA Ultimate Team™ can mean only one thing: it's time to mark the occasion with FUT 21 Birthday. It's time to party! Celebrate 12 years of FIFA Ultimate Team with FUT Birthday special player items, themed Player Objectives, daily engagement Squad Building Challenges, and more!
FUT BIRTHDAY SQUADS
Two teams of FUT 21 Birthday players will be available over the course of FUT Birthday. Each FUT 21 Birthday player will receive a 5-star upgrade to either their Skill Move or their Weak Foot rating in addition to newly boosted stats.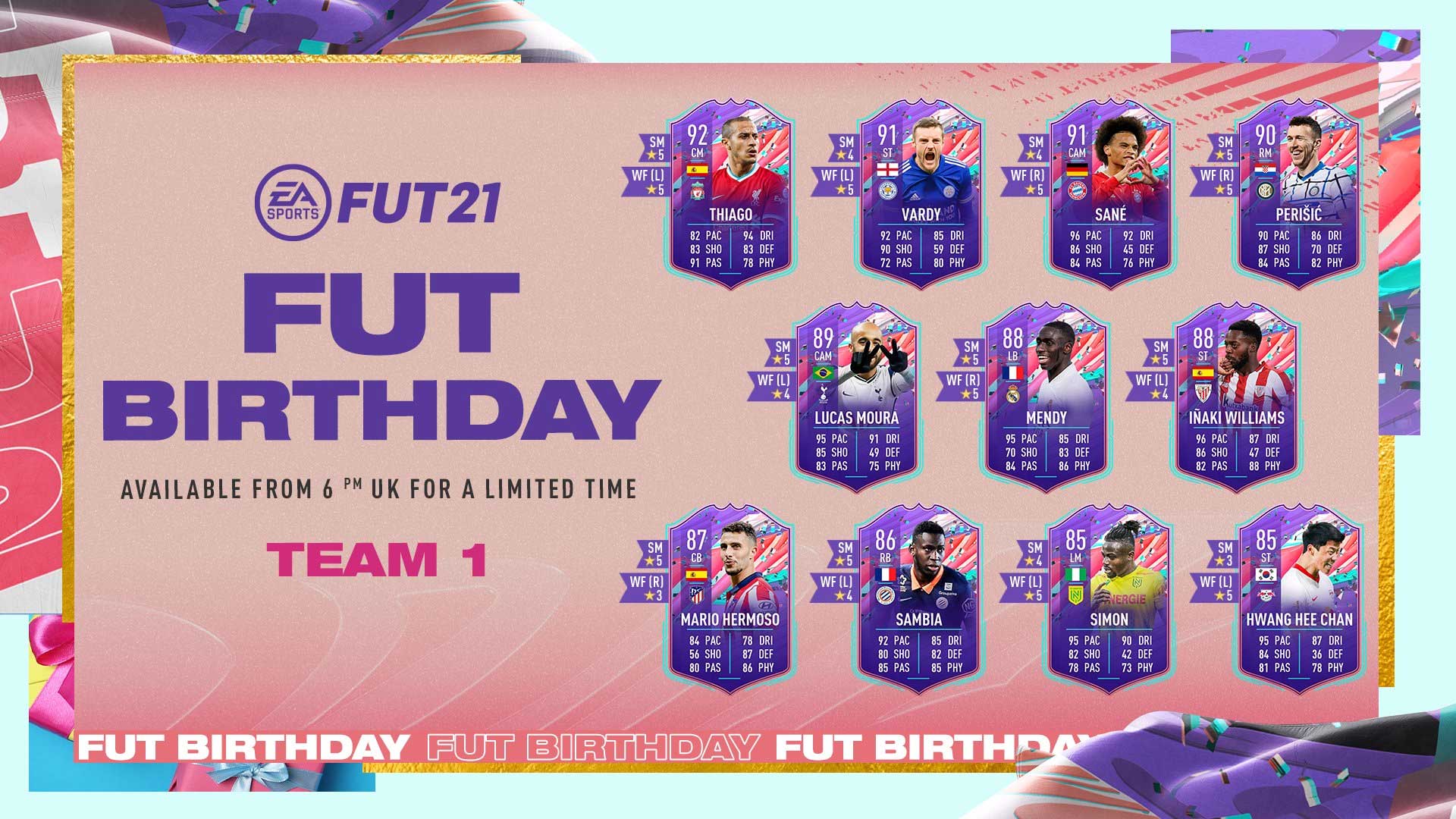 FUT BIRTHDAY PLAYER SBCs
Take a trip down memory lane with themed FUT Birthday Player Squad Building Challenges, released during the course of the celebration. These will be released as FUT Birthday special player items with either a 5-star Skill Move or Weak Foot upgrade.
ENGAGEMENT STREAK REWARDS
Earn rewards for consistent daily engagement in FUT throughout the event. FUT Birthday Daily SBCs will be released; complete 4 in a row to earn the group reward for the corresponding FUT Birthday Objective.
FUT BIRTHDAY GIFT REWARD
Get ready to share in the fun by opening a gift of your own! As a thank you for your support, a set of rewards will be gifted to players based on the number of unique days they have played FIFA 21 since launch (October 9). Log in before April 9, 2021 18:00 UTC to redeem your reward.