FUT 23 Road to the World Cup celebrates the most important football competition and how each national team got there.
FUT 23 Road to the World Cup
With the FIFA World Cup underway, it's time to celebrate how each nation got here. Road to the FIFA World Cup Player Items commemorate the players and triumphs behind every country's FIFA World Cup™ appearance, highlighting the stars of qualification who inspired their run to the world's stage.
FIFA 23 Road to the World Cup items will be available alongside World Cup Icons Team 1 from November 25 to December 2, 2022.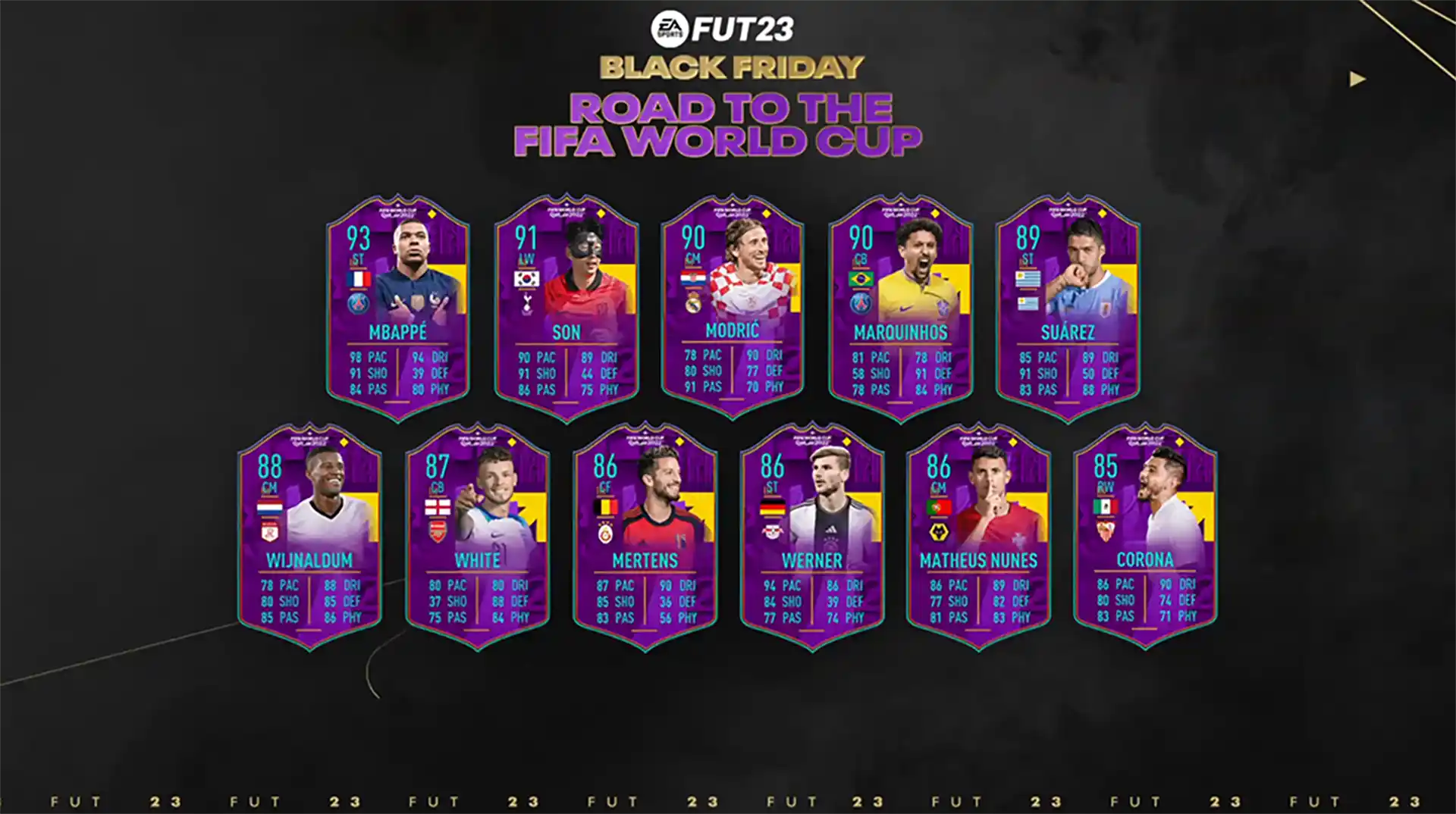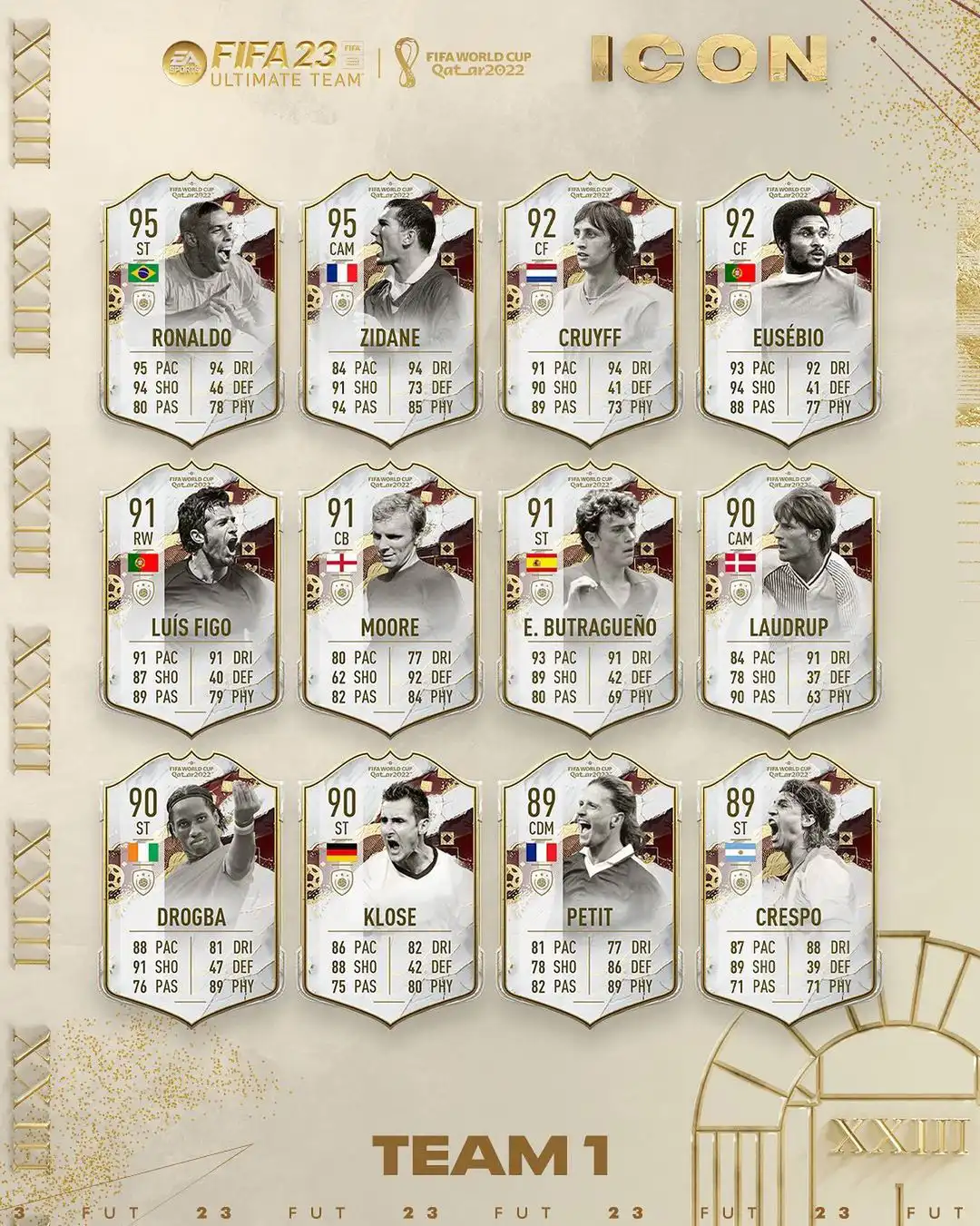 Frequently Asked Questions
Q: What are FIFA World Cup ICONs?
A: FIFA World Cup Icons will be the first release of Campaign ICONs in FUT23.
Similar to Campaign Heroes, FIFA World Cup ICONs will replace their Base & Mid version while available in packs. Some FIFA World Cup™ ICONs may only be available as Player SBC or Objectives rewards.
Campaign ICONs that are available in Packs may have that version released in Squad Building Challenges as an ICON SBC at least 2 months after they are first made available. For example, FIFA World Cup ICON Bobby Moore may receive an SBC starting January 25th.
Q: What rating will FIFA World Cup™ ICONs be?
A: FIFA World Cup ICONs will have an OVR in-between their Mid & Prime version. However, some attributes, Skill Moves and Weak Foot ratings and more may be higher compared to their Prime version.
Q: Do FIFA World Cup ™ ICONs appear in Engagement-based Rare Gold Packs?
A: Yes, similar to Campaign Heroes, Campaign ICONs will appear in Rare Gold Packs such as those found in Upgrade SBCs or FIFA World Cup Swaps Rewards.