Every year, EA releases FUTMas. It is a good time to buy FIFA 15 packs because there are Happy Hours every single day.
FUTMas: FIFA 15 Daily Happy Hours Begins on December 19
Celebrate the holidays with Ultimate Team. From December 19 to January 2, special FUTmas pack offers and tournaments will be available every 24 hours in FIFA 15 Ultimate Team. With something new every day there's no better time to find those special in-form players.
Usually, during FUTMas EA Sports releases special tournaments with really great prizes, like they did last year with Jack Frost Invitational in which they offered one ball, one players pack and 4k coins to the on line winner. This time it may be even better because the tournaments have better prizes.
FUTMas is also a good time to buy packs because there are lots of Happy Hours featuring packs that it is hard to find in the rest of the year. 100k Jumbo Rare Players Pack and Consumables Pack are just two good examples.
FUTMas is also responsible for getting down the prices on the FIFA 15 market which means that, even if you don't think to buy packs, you may take advantage of it to buy the player you need or a full squad by a much better price.
But FUTMas is not the only good thing about Christmas for FUT gamers. EA is giving away amazing prizes this holiday season. Prepare yourself for their biggest social give away of the year. '15 Days of FIFA' starts on December 11 and runs until December 25.
More details will be announced soon and we will update this page with all you need to know, including the packs and tournaments that will be released on FUTMas.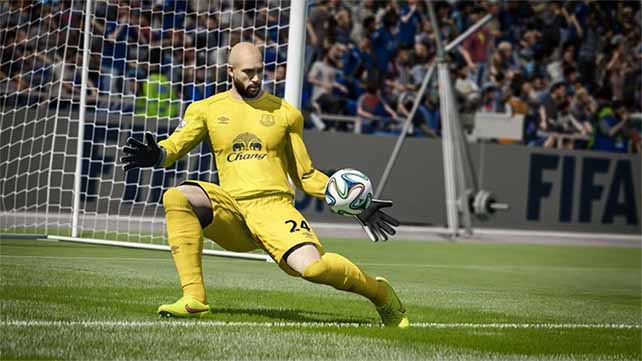 December 19th
Mega Packs (25k)
December 20th
Rare Consumables Pack (20k)
December 21st
Premium Gold Players Packs (25k)
December 22nd
Consumables Packs (3k)
FUTMas Cup Tournament
December 23rd
Jumbo Premium Gold Pack
First MOTM cards
December 24th
Rare Gold Packs (25k)
Free Rare Gold Pack (25k)
December 25th
Two Mega Packs for free (25k)
Mega Packs (25k)
Jumbo Premium Gold Packs (15k)
December 26th
Rare Gold Pack (25k)
Lightning Rounds every two hours (limited quantities)
December 27th
Jumbo Premium Gold Pack (15k)
December 28th
Rare Gold Pack (25k)
December 29th
Rare Gold Pack (25k)
Rare Consumables Pack (20k)
New Year's Open Tournament
December 30th
Premium Silver Players Pack (7k)
Premium Bronze Players Pack (1.8k)
December 31st
Jumbo Premium Gold Pack (15k)
January 1st
Jumbo Rare Players Pack (100k)
January 2nd
Rare Gold Pack (25k)
Jumbo Premium Gold Pack (15k)
Lightning Rounds every two hours (limited quantities)