FIFA 18 Ultimate Team is the most popular mode in the game, in which you build your dream squad from scratch using collectable player items. With thousands of players available in Ultimate Team, there are a seemingly endless number of ways in which you can craft your squad to your liking. Not only can you customize the team you put on the field, you also choose the kits, badges, stadiums, coaches, and more to make your FUT squad unique to you. This is how to take the beginning steps of your FUT career, from getting your first players to choosing your squad's kit and badge.
Getting Started with FIFA 18 Ultimate Team
The very first time you play Ultimate Team, you'll be given a starter pack containing a majority of players from your chosen country. Next, you get to pick one out of a selection of five top players as a loan item. Even though you only get this player on loan, which means you can only select it for a specific number of matches, having such a high-quality player will be a huge boost to your first FUT squad.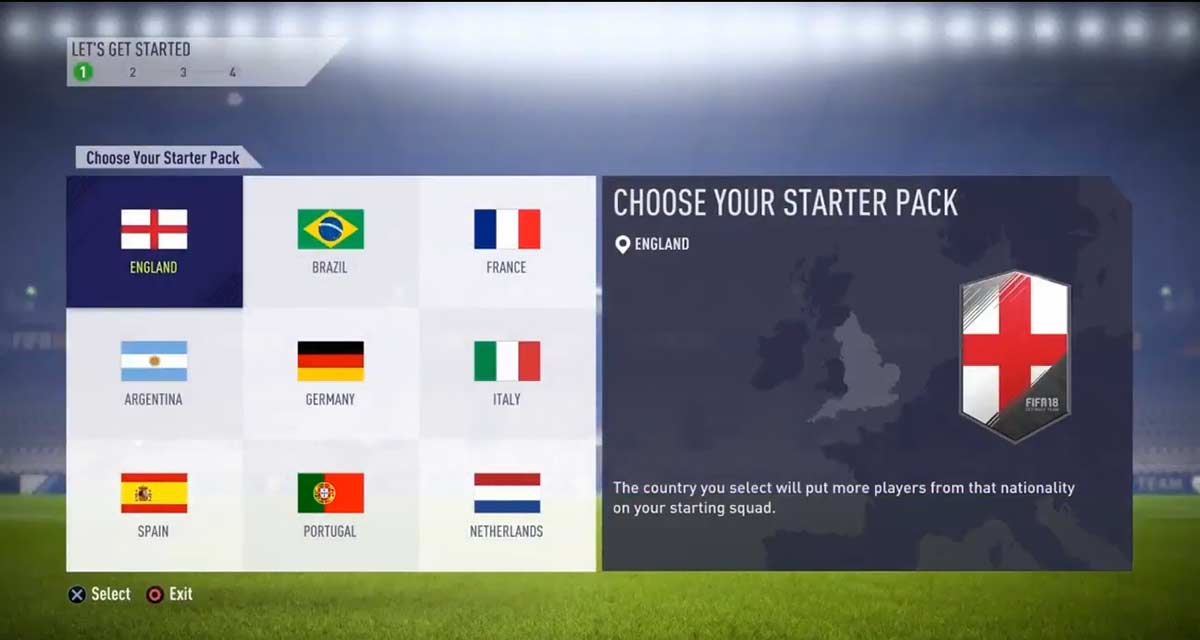 All player items are separated into three main categories: bronze, silver, and gold. Every item has a handful of features that are relevant to how they fit in your squad and play on the pitch. Many of these numbers and symbols have to do with squad chemistry, which we'll elaborate on in a separate post. One side of each player item also lists that player's attribute categories: Pace, Shooting, Passing, Dribbling, Defense, Physical. For goalkeepers, the attribute categories are a bit different: Diving, Handling, Kicking, Reflexes, Speed, Positioning. You can go to the player's bio to see each category broken down to the specific attributes from which they are comprised.
Next, you'll get to choose your squad's home kit, away kit, and crest based on a random selection of each. Don't worry, you can buy new kits and crests later, or get them in packs.This is just to get your team started.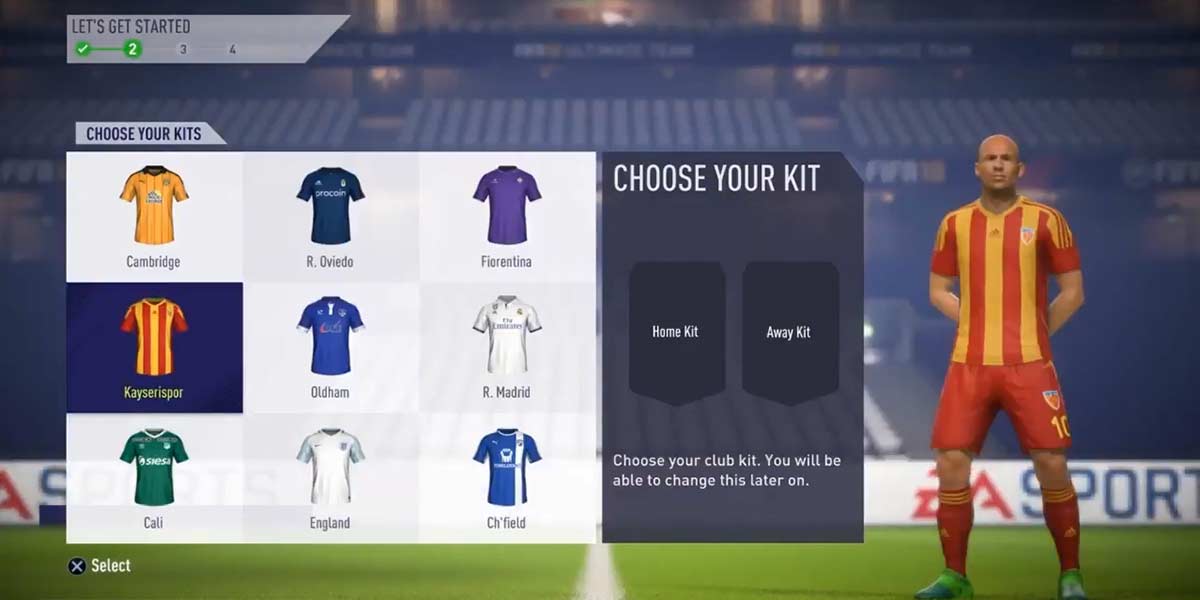 Before you head straight into playing matches, there are also a handful of "Starter Objectives" that will help you learn some FUT basics — and reward you for finishing them. Objectives can range from simple tasks like naming your FUT club or changing formations, to more involved activities like buying players from the transfer market or playing in matches. The rewards for these objectives will either be Coins or packs with FUT items that you can sell or use to upgrade your squad. It's important to complete these challenges first, because the rewards you get will improve your squad much faster than you could otherwise.
Once you have a starting XI that you're pleased with, it's time to take to the pitch. There are a number of online and single player modes available in FUT, including the all-new Squad Battles* mode that helps you get valuable FUT experience while earning significant rewards to upgrade your squad.