FIFA 21 Career Mode gives you the chance to lead your favourite team to the top of the football tree with the most in-depth experience to date – with the unrivaled authenticity of thousands of players, hundreds of clubs, and over 30 leagues to choose from including the chance to play and lift the prestigious UEFA Champions League, UEFA Europa League, and CONMEBOL Libertadores trophies.
From how to make use of the new Player Development features to signing players to fill the gaps in your team, here are a few tips to get you started on your club's journey to success.
Assemble Your Best 11
The first thing you'll want to do at your new club is find your best 11. To pick your starting lineup, go into Team Management, then swap players and formations as you choose an 11. Once you've worked out your best 11 you'll be able to notice areas where your team is lacking, which you can fill via training and transfers.
You can also create multiple team sheets to help you rotate your squad and rest players if needed during the season.
Player Development
The first way you can fill the gaps in your team is by developing players.
In FIFA 21 Career Mode, a revamped growth system gives you more control over your players' development, letting you convert players to new positions, or focus individual players' growth to match your team's style of play.
Position conversions offer you greater tactical flexibility when managing your team. For example, you may have a right back whose attacking attributes are better than their defensive ones. To set up a position conversion for them, go to the Development tab in the Squad Hub and choose a new playing position for your player. Make changes based on your players' skill sets, and your team's overall need – if it's an easy change, like RB to RW will be fairly short. But if you're going from RB to CDM it will of course take much longer. So be strategic with your choices to keep the team competitive.
New Development Plans also allow you to focus your players' attributes growth to suit your team's style of play. For example, by training your defenders to be ball-playing CB's – they will be more effective in your slick passing-based system. Or, you can train your wingers to be lightning quick counter attackers to punish a high-press on the break. Set up Development Plans from the Development tab to take advantage of the player roles available to you and adapt your squad to how you want to play.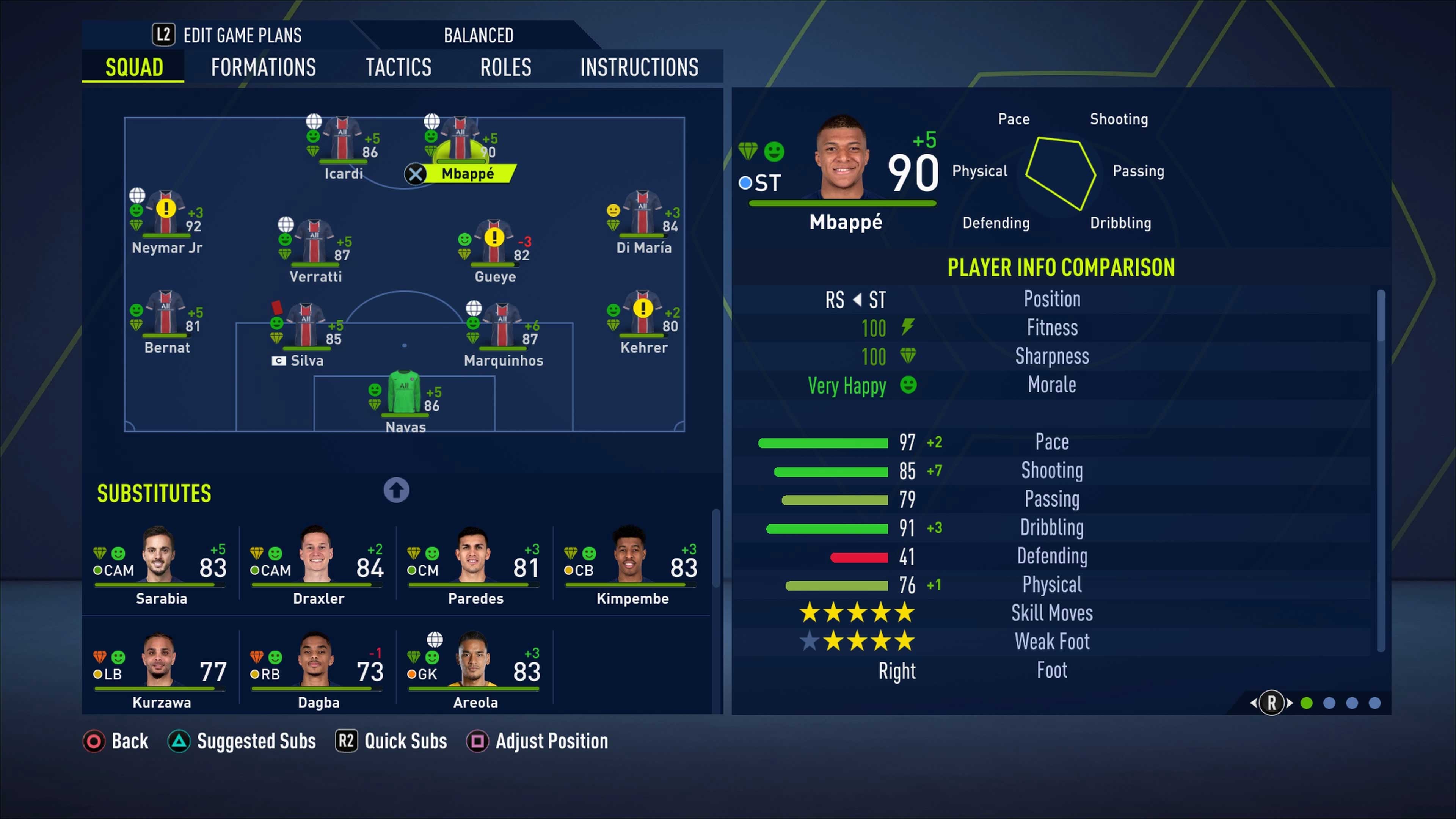 Training
Training in FIFA 21 helps you to increase your players' performance levels.
A new match sharpness indicator gives you better insights on how ready for matches your players are. The higher your players' sharpness on a scale of 0-100, the more their attributes will be boosted and the better they'll perform in games.
Keep sharpness high with training sessions. A new Active Training System gives you the ability to set up group training sessions to train up to 15 players during each session, and the new schedule planning tool helps you manage your squad's training schedule. The more you train, the higher your players' sharpness will be, but the bigger the impact will be on your squad's fitness.
Make sure to balance rest and training to keep your squad firing on all cylinders. The schedule planner allows you to create automated rules for your team, like setting rest days after matches, or you can manually decide when to train and when to rest. Be aware, if you play a higher tempo game, your squad will need more rest after matches.
Matches
When a matchday comes around, choose your starting 11 and squad for the game. Then decide whether to play all 90 virtual minutes of the game, quick sim the result instantly, or use the brand new Interactive Match Sim. The Match Sim is a whole new way to play out your season that lets you watch the game from a bird's eye view, make subs and tactical changes during the match, and jump in and out of gameplay when you want to change the course of the game and control the outcome of the match.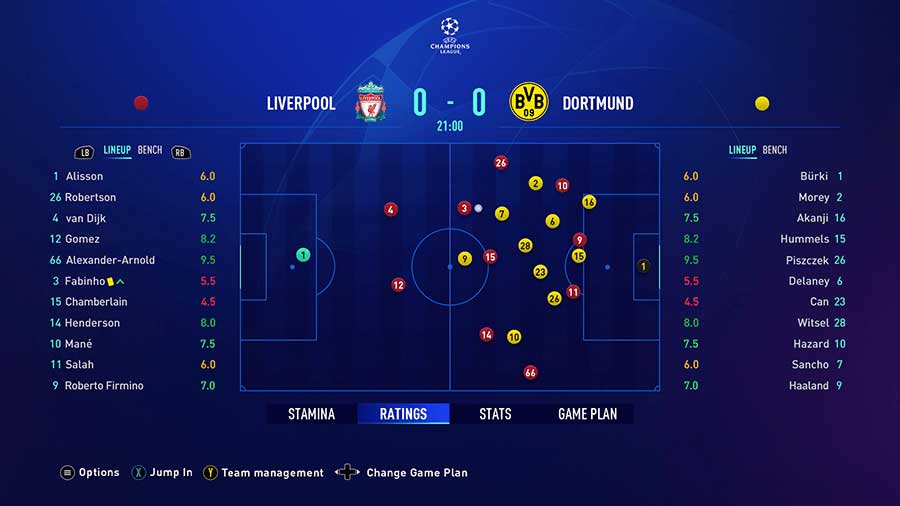 Scouting
Scouting networks set your club up for success, helping you to find the next Mbappé or more experienced talent to fit into your squad.
To set up your scouting network, go into the Global Transfer Network from the Transfers tab in the FIFA 21 Career Mode menu. From there, you can set up to six scouting instructions for various positions and attributes of players that you're searching for. Your scouts will then search their assigned nations for players that fit the criteria you've chosen and report back on any matches for you to review.
You can have a total of six scouts within your club, and having the full number of scouts enables you to increase your scouting coverage and uncover more potential new signings for your team. The higher a scout's experience and judgment rating, the better the players they will find.
Scouting players in detail also enables you to find out the player's value and asking price before entering negotiations with a club.
Transfers
Once you've shortlisted your top targets, it's time to go after them. Go to the shortlist on your transfer hub (which will also give you a warning if you have competition from other clubs) to make transfer offers for those game-changing players, then negotiate a price with the selling club's manager, as well as your new signing's weekly wage, bonuses, signing-on fee, sell-on clause, and more with their agent.
Brand new in FIFA 21, is the ability for you to make Loan to Buy offers for players with optional and mandatory transfer fees during negotiations. This means you can secure new talent for your team, with the security that you get to try them out in your squad before you splash the cash.
Make sure to monitor players who are approaching the ends of their contracts to sign players for reduced transfer fees!
If you're short of funds, consider selling unwanted players to increase your Transfer and Wage budgets.