Do you want to know everything that will happen during the Grand Final of FIWC 2016 ? Then, you are in the right place.


Info
FIFA Game News is an official media partner
of the FIFA Interactive World Cup 2016.
We will publish everything about this competition
and we will broadcasting the most important matches.
Stay tuned to our website.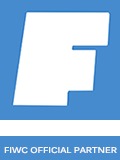 The Grand Final of FIWC 2016
The 32 finalists that will compete in New York are FIWC 2015 champion Abdulaziz Alshehri, the 15 players that qualified on the PlayStation leaderboards over the three online seasons, the 15 players that qualified on the Xbox leaderboards over three online seasons, and finally, Brian Jaldin – winner of the Host Country Qualifier for FIWC 2016.
This is what will happen during the Grand Final of FIWC 2016:
20 March
Times Square Official Draw
On 20 March, the finalists will gather for the traditional welcome barbecue and Group Stage draw. This is where we get to find out the composition of the groups for the Grand Final! The Draw starts at 19:00 EST* (00:00 CET) and will decide the composition of the eight groups for the tournament.


21 March
Grand Final format
Just like at the actual FIFA World Cup™, the FIWC Grand Final consists of a group phase and a knockout phase. The group stage will consist of 8 groups. There will four PlayStation groups (consisting of four players each) and four Xbox groups (consisting of four players each). The top two players from each of the eight groups will move through to the knockout stage (which consists of the Round of 16, Quarterfinals, Semifinals and Final). PlayStation and Xbox players will not compete against one another until the final match, ensuring that the best PlayStation player and best Xbox player at the tournament meet for a final showdown to decide the 2016 world champion of the world's largest gaming tournament! The day ends with the Round Of 16 and Quarterfinal matches.
22 March
Final Showdown at the Apollo
The FIWC 2016 champion will be the first FIFA Interactive World Cup Champion to ever win the event while competing on both of the world's leading consoles! The final match will be a two-legged final. One leg will be played on the Xbox One and one leg on the PlayStation®4. The higher ranked player of the two finalists will decide which console they would like to play the first-leg of the final on. In the event of a tie after the two-legged final, the extra-time portion of the match and the potential penalty shootout will be played on the console on which the first leg was played.