EA Sports has definitely created some stir by announcing their ratings for FIFA 21 players. Timo Werner and Pierre-Emerick Aubameyang have been surprisingly downgraded, Jordan Henderson is ranked higher than Thiago Alcantara and Serge Gnabry slapped with only 82 pace.
Romelu Lukaku in fact went ahead and stated that EA has made these decisions only to ignite some publicity, as he failed to get an upgrade in spite of having scored an impressive 34 goals in the last season with inter Milan. It must be noted that many of these popular footballers also decide the fate of several products and services attached to them.Let's now learn about the highest-rated footballers for each in-game attribute of FIFA 21.
FIFA Stats Winners
FIFA 21 has already settled the Steven Gerrard vs Frank Lampard vs Paul Scholes and Cristiano Ronaldo vs Lionel Messi debates. The focus is now on the big winners. They have calculated the players who have the best ratings for all 29 attributes in order to uncover the best tackler, finisher and much more. Lionel Messi rightfully leads the pack, emerging the best in many departments.
Below are the results:
In Game: Physical
Agility – Neymar (96)
Physical acceleration – Adam Traore (97)
Balance – Erhun Oztumer (97)
Stamina – Vladimir Darida (97)
Reactions – Cristiano Ronaldo (95)
Jumping – Cristiano Ronaldo (95)
Strength – Adebayo Akinfenwa (97)
Sprint speed – Alphonso Davies, Anibal Chala, Kylian Mbappe and Adama Traore
For anyone who had any doubts related to Cristiano Ronaldo being the ultimate football machine, should note and appreciate that the striker wins in two out of eight physical categories, despite being 35 years in age.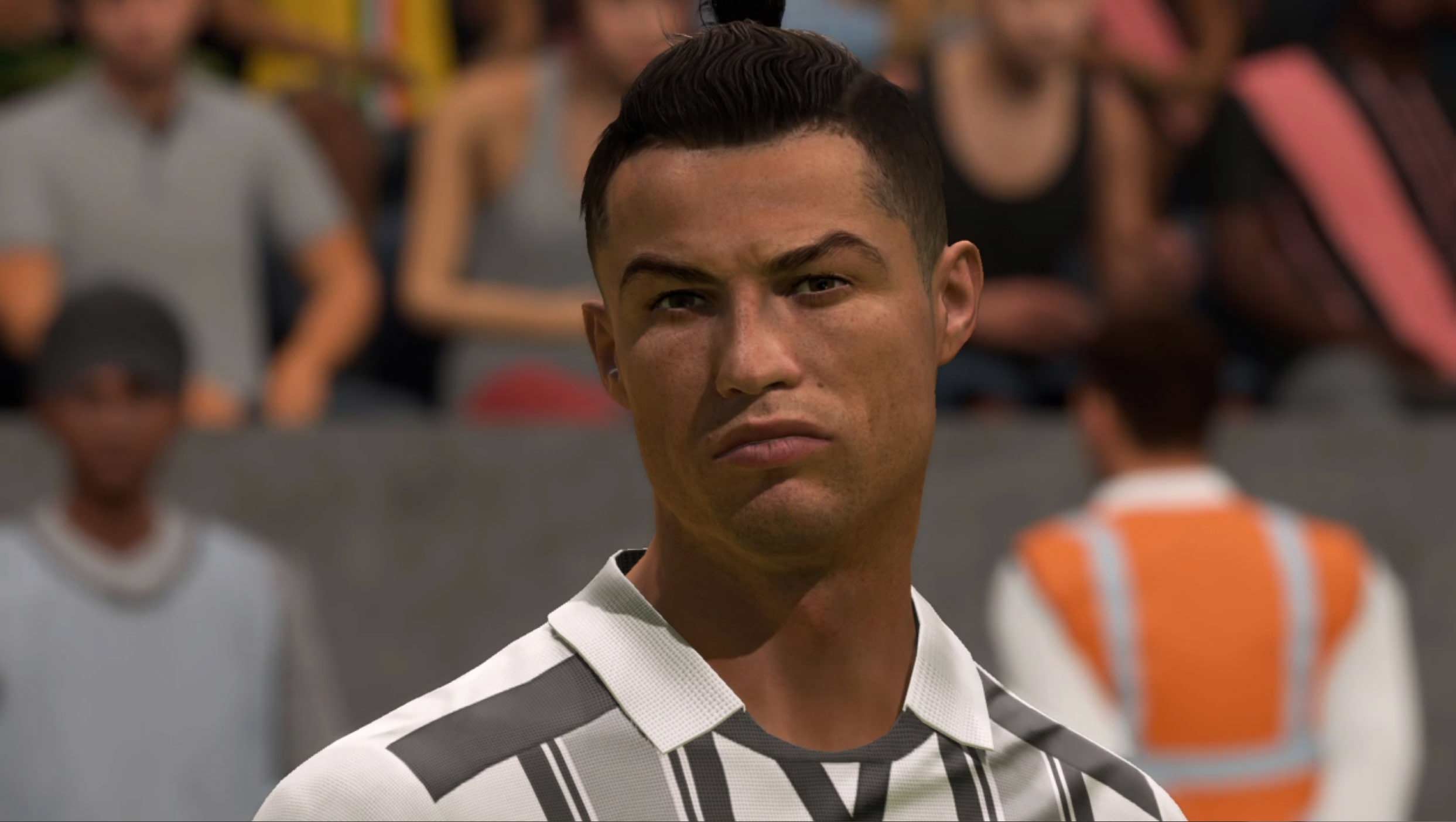 Lionel Messi fans might be wondering how come Oztumer has a better balance compared to the former. Darida of Hertha Berlin also might surprise many by beating N'Golo Kante in the stamina department. However, there is nothing surprising in Davies, Mbappe and Traore dominating the sprinting department. Akinfenwa has been dealt a fair card as he maintains his status as being the strongest footballer in the world for one more year.
In Game: Skill
Dribbling – Lionel Messi (96)
Ball control – Lionel Messi (96)
Curve – Lionel Messi (96)
Crossing – Kevin De Bruyne (94)
Finishing – Cristiano Ronaldo and Lionel Messi (95)
Long shots – Lionel Messi (94)
Heading – Luuk de Jong and Leonardo Pavoletti (93)
Free kick – Lionel Messi (94)
Long passing – Toni Kroos and Kevin De Bruyne (93)
Penalties – Sergio Ramos, Neymar, Max Kruse, Raul Jiminez and Mark Noble (92)
Defensive awareness – Giorgio Chiellini (94)
Volleys – James Rodriguez and Luis Suarez (90)
Shot power – Aleksander Kolarov (95)
Short passing – Kevin De Bruyne (94)
Standing tackle – Virgil van Dijk (93)
Sliding tackle – Sergio Ramos, Aaron Wan-Bissaka and Radja Nainggolan (90)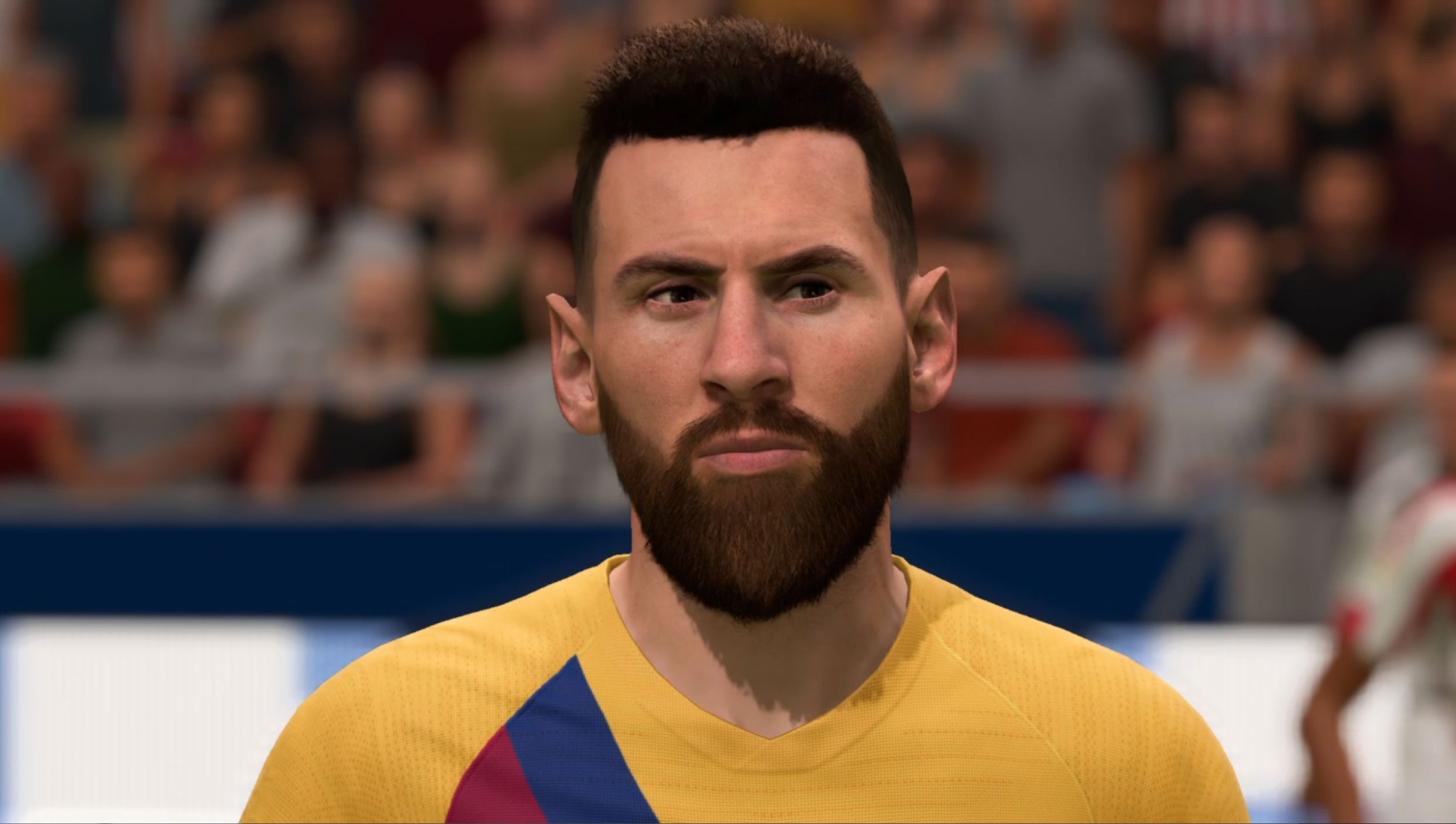 Being the top rated player in the game of football today, it doesn't come as a surprise Lionel Messi is at the top of some of the major skill-related categories, which he either wins squarely or shares with others.
In Game: Mental
Vision – Lionel Messi (95)
Aggression – Klaus Gjasula (96)
Composure – Lionel Messi (96)
Positioning – Cristiano Ronaldo (95)
Interceptions – Mats Hummels and N'Golo Kante
The round of applause once again goes to Messi as he bags two more victories, this time in the mental department.