Frostbite Engine will power FIFA 17. FIFA Technical Director Ed Kilham explains what Frostbite brings to the FIFA franchise.
Interview to the FIFA 17 Frostbite Engine Developer
FIFA 17 features many firsts for the franchise, among them is the use of the Frostbite Engine to power the game. Let's learn more about it with the Ed Kilham help.
For those that don't know, what is Frostbite Engine?
EK – Frostbite is the tech platform that powers many of EA's games including Battlefield™, Need For Speed™ and FIFA 17.
When did the team decide to move to Frostbite for EA Sports FIFA?
EK – The decision to move to Frostbite happened before I arrived on FIFA. The team has worked for more than two years with FIFA 17 and the Frostbite engine.
Why is it important that FIFA 17 uses the Frostbite engine?
EK – The overarching goal is to leverage the abilities of many of our game teams to produce an engine that delivers world-class games. For FIFA, the move to Frostbite allows us to develop new features that were not supported by the previous engine including the new cinematic story mode in FIFA 17, The Journey.
What were some of the challenges moving from the previous game engine to Frostbite?
EK – Software transitions are more difficult than Hardware transitions. Moving from EA Sports IGNITE to Frostbite required the team to learn the new technology platform, to adapt the platform to the specific needs of FIFA and to push the new platform to allow FIFA to do both the things it has done superbly in the past as well as innovate in new and exciting ways.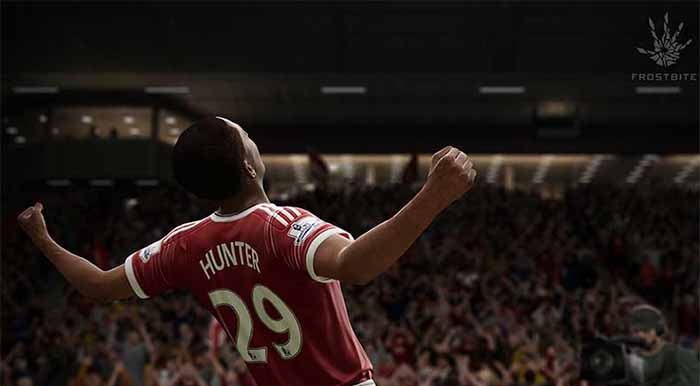 Where there any surprises during development? Anything that you guys could do now but couldn't in the past?
EK – Empowering content creators with the tools within Frostbite has allowed for a new level of collaborative development between the creative and technical groups within FIFA. Looking at FIFA 17, we're pretty excited about the power of Frostbite and maybe a bit surprised at just how much it can unlock for the teams.
Frostbite is part of our new story mode, The Journey. Can you share how the mode uses the engine?
EK – It takes FIFA players to places they have never been before, including new environments that showcase true-to-life action with lighting, rendering, and schematics. It also gives the team here the ability to bring to life characters that are full of depth and emotion.