EA Online Pass has been discontinued. Find out why and how it will be.
It Is The End of the EA Online Pass
Online Pass was a unique, one-time-use code included with new EA games that allowed EA players to access online features and multiplayer modes like Online Team Play and Live Tournaments. If the game was not purchased new, the online pass code might have been used already and the player would need to purchase a new Online Pass.
For new EA titles, as FIFA 14, Online Pass will no longer be needed or included. Additionally, EA is in the process of eliminating Online Pass requirements from existing EA games. This process will take several weeks. For some games, the prompt to enter an Online Pass code will no longer appear; for others, you will still need to download and install an Online Pass, but they will be available free of charge from the Xbox LIVE Marketplace or PlayStation Store.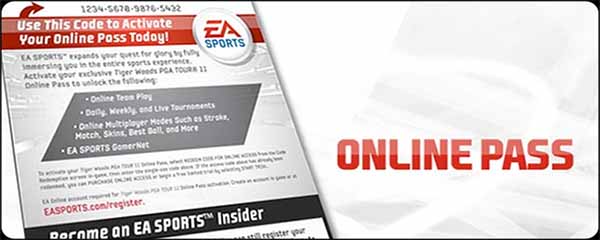 Now, the things will be more simple
The latest releases of EA SPORTS games are the first to get their Online Pass turned off. Over the next several weeks, Online Pass will either be removed completely, or will be available for free in the PlayStation Store and Xbox LIVE Marketplace.
EA have decide to do away with Online Pass after listening the feedback from the players. Their goal is that, eliminating the Online Pass, allow more people to play and enjoy EA games for a long time to come.
As well as FIFA, other EA titles such as Battlefield, NHL, Madden and other all used this feature and it was also adopted by other top game publishers such as Ubisoft and Activision. Now, it is the end of the EA Pass. For most of the gamers we are almost sure that it is a really good news.