The first edition of FIWC took place in 2004. Until our days, only two players won it for two times: Bruce Grannec and Alfonso Ramos. Check here the complete list of FIFA Interactive World Cup Champions.


Info
FIFA Game News is an official media partner
of the FIFA Interactive World Cup 2016.
We will publish everything about this competition
and we will broadcasting the most important matches.
Stay tuned to our website.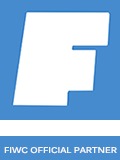 FIFA Interactive World Cup History
FIFA Interactive World Cup, also known as FIWC, is the world's largest on line gaming tournament. More than 5,000,000 players have taken part since 2009 giving FIWC its by Guinness World Records. This annual international competition of football video games is organized by FIFA, EA Sports and Sony Computer Entertainment Europe.
The first edition was held in 2004 in Switzerland and won by Thiago Carrico de Azevedo, from Brazil. This year, from 18 to 19 May, twenty of the world's best EA Sports™ FIFA 15 players will battle in Munich to decide the next FIWC winner. Follow all the action from Munich here in FIFA Game News website. We are official media partners of this competition and for that reason we will be publishing all the details about FIWC 2015, including broadcasting the most important matches. Stay tuned to us.
Complete List of FIFA Interactive World Cup Champions
Winners
2014: >August Rosenmeier (Denmark)
2013: Bruce Grannec (France)
2012: Alfonso Ramos (Spain)
2011: Francisco Cruz (Portugal)
2010: Nenad Stojkovic (USA)
2009: Bruce Grannec (France)
2008: Alfonso Ramos (Spain)
2006: Andries Smit (Netherlands)
2005: Chris Bullard (United Kingdom)
2004: Thiago Carrico de Azevedo (Brazil)
List of FIFA Interactive World Cup Champions by Nation
2 Wins: France and Spain
1 Win: Brazil, Denmark, Netherlands, Portugal, UK and US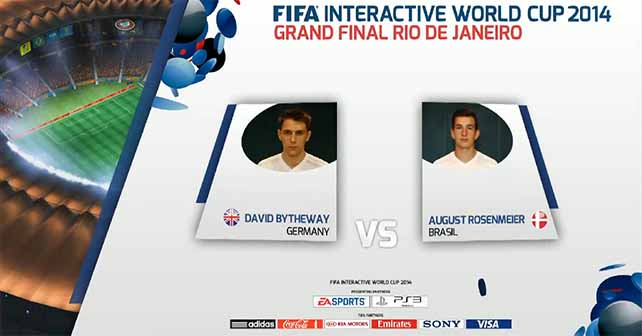 August Rosenmeier won the FIWC 2014 beating David Bytheway in the final played in Rio de Janeiro